View all Standards for British Columbia (2018)
Explore First Peoples perspectives and knowledge, other ways of knowing, and local cultural knowledge to gain understanding through dramatic works
UNIT
by Allison Green
This Indigenous Storytelling unit is brought to you in a different format than a traditional lesson plan. It uses a learning circle format. It was developed by Allison Green, a member of the Algonquin Band of Mattawa Ontario, who is also the author and instructor of the DTA course Approaching Drama Class with an Indigenous Perspective.
Students will discuss origin stories, research the background and land connection of a variety of Indigenous creation stories, create a plot graph of their story, share with the class what they have learned, and then retell the story in their own words. Once students have practiced this process, they will repeat the steps with an Abenaki creation story: Research | Recreate | Understand.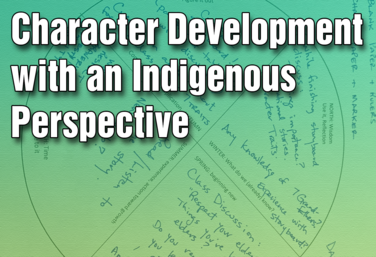 UNIT
by Allison Green
Students will develop characters based on the character traits of the Seven Grandfather Teachings. The unit begins with a focus on the traits (Love, Wisdom, Respect, Bravery, Honesty, Humility, and Truth) and the story of elders passing on teachings to the youth. Students will use tableau, viewpoints, and movement and explore how to develop a character with a clear backstory and identity. The unit uses open, neutral scenes as a partnered task that students can use to apply their learning followed by reflection and class discussion.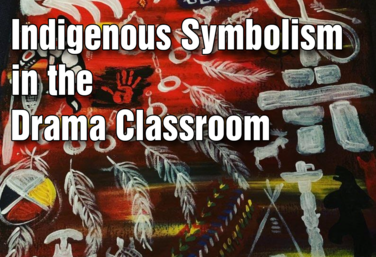 UNIT
by Allison Green
The objective of this unit is for students to be able to engage with Indigenous symbolism in art, and then interpret it in a theatrical context. It begins with an introduction of symbolism through a retelling of an Indigenous story with wolves representing human traits. Students develop a scene that focuses on how to "show and tell" an Indigenous story, clearly showing the symbolic meaning from the oral story. Students will then explore symbols by looking at the characteristics of Canadian Indigenous Art, delving into the symbols and story. Students then share their interpretation of the art by creating and presenting a piece of theatre, followed by reflection and class discussion.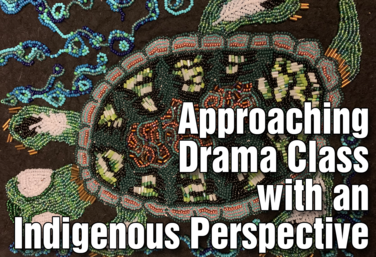 PD COURSE
by Allison Green
This course is led by Allison Green, a member of the Algonquin Band of Mattawa, and a drama and social sciences teacher in Northern Ontario, Canada. She believes that drama teachers should look at their teaching through an Indigenous lens for a few reasons:
- It is time in North America to take a conscientious look at Indigenous people's approach to learning and teaching.
- For our Indigenous students, it's important to see themselves in materials, activities, and classroom routines.
- It is also valuable for our non-Indigenous students to see and better understand the diverse nature of the creative process and ways of seeing our world through this lens.
This course aims to help teachers see their drama class through an Indigenous lens - by exploring the learning circle, culturally responsive approaches, and Indigenous pedagogy.
View all Standards for British Columbia (2018) Standards Master List