View all Standards for Florida Sunshine State Standards
TH.912.H.2.2 Research and discuss the effects of personal experience, culture, and current events that shape individual response to theatrical works.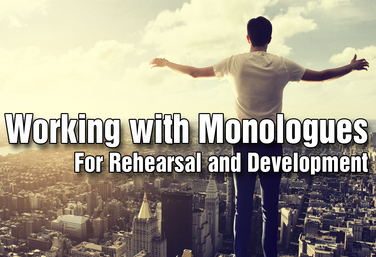 PD COURSE
by Gai Jones
In "Working With Monologues For Rehearsal And Development" you will develop ten sessions of study on monologues. The study contains the definition and history of the monologue; monologue vocabulary; analysis of a practice monologue, staging a short monologue; working with musical theatre lyrics as a monologue; writing short autobiographical monologues.
At the end of this course, you will have a curriculum which can be used as introduction to monologue work.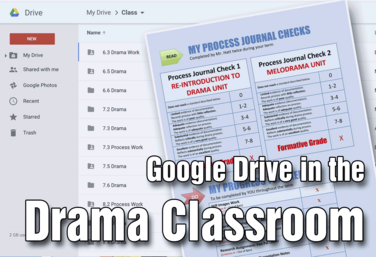 PD COURSE
by Josh Hatt
Instructor Joshua Hatt has taught drama students all over the world. He is passionate about the power of drama to connect people and the importance of reflection and journaling to build creative, critical thinkers.
He started using Google Drive as a response to the frustration of having his students lose curriculum booklets time and time again. His work developed into a powerful online home whereby students and teachers can communicate, contribute, collaborate, edit, and house all their documents online.
In this course, Josh will show you how to use Google Drive and Slides in your drama classroom. He's included step-by-step guided instruction, as well as activities to help you solidify your knowledge. Your drama classroom will be forever transformed!
View all Standards for Florida Sunshine State Standards Standards Master List