View all Standards for National Core Arts Standards
TH:Cn11.1.7.a Incorporate music, dance, art, and/or media to strengthen the meaning and conflict in a drama/theatre work with a particular cultural, global, or historic context.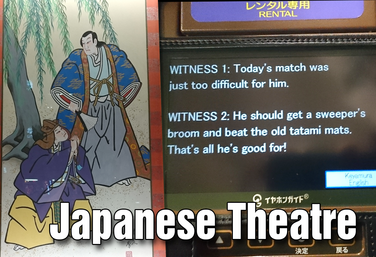 UNIT
Part of the Drama One Curriculum
by Karen Loftus
This unit will enable students to identify, compare, and contrast three different styles of Japanese Theatre: Noh, Bunraku, and Kabuki. There are three proposed projects in this unit: a research assignment where groups delve into further detail about one of the three styles; a performance project where students utilize what they've learned by enacting a scene from a Kyogen (comedic) play; and a Bunraku puppet play.
The unit comes with a Google Slide Deck to help students visualize the information. Please refer to the Pacing Guide for more details and ways to supplement with other DTA materials.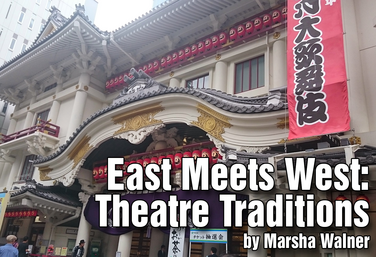 UNIT
by Marsha Walner
We spend a lot of time in the classroom exploring, applying, and creating in a western theatrical tradition. But there are many more styles that students can explore, particularly to the east: Kabuki, Noh, Chinese Opera, and Sanskrit Theatre, for example. In this unit, students will be introduced to an element from each of these eastern styles, they will apply that element and build towards a culminating project. Throughout, students will develop a stronger understanding of both the theatre from their own culture and that of Eastern cultures.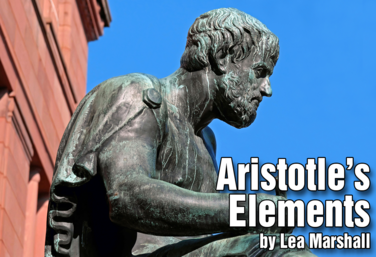 UNIT
by Lea Marshall
Aristotle was a huge fan of the theatre. He philosophically believed in it and argued with other great thinkers at the time about the necessity and good results of theatrical pursuits. This makes him a great topic for a drama classroom unit.
Aristotle identified six elements that needed to be in a play for it to be worthy: plot, thought, character, diction, spectacle, and sound. This unit by Lea Marshall focuses on and offers exercises for each of Aristotle's elements - from using fairy tales to examine plot, to re-imagining movie trailers to explore music.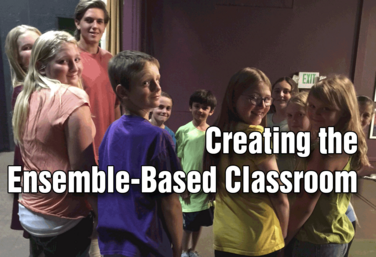 PD COURSE
by Gai Jones
Gai Jones will help you establish an ensemble-based environment from the first day of class or rehearsal.
Learn how to set up your ensemble-based classroom from day one, get students to set classroom norms, and find the balance between creative activity and structure. You'll learn how to give your students creative freedom through structure and classroom management. The cornerstone of this course are the detailed ensemble experiences from large group to small group and even individual experiences.
This course culminates in a devising model that you can use with your students, and takes you through process, product, performance and an evaluation.
You too can create the ensemble-based classroom.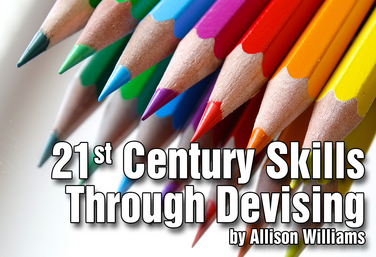 PD COURSE
by Allison Williams
Allison Williams leads the course: 21st Century Skills Through Devising. This course covers what devising is, why to do it, how to do it, and how your students can master the 21st Century Skills of collaborations and cooperation, critical thinking, creative thinking through devising.
High school is a great place to try devising with your students. But it's not something you want to throw at your students without any preparation. Framework is important and this course takes you through a number of exercises you can take into the classroom tomorrow to help build a place of physical safety, a place where students work at making a lot of choices instead of waiting for the perfect choice, and a place where students feel comfortable making creative choices. The material also reviews the process of putting together a show from the idea/research stage to editing, to giving feedback.
Your students have what it takes to create their own material, collaborate with each other, and have a unique theatrical experience!
View all Standards for National Core Arts Standards Standards Master List