View all Standards for Florida Sunshine State Standards
TH.912.O.2.8 Create a scene or improvisation to manipulate and challenge the conventions of the performer/audience relationship.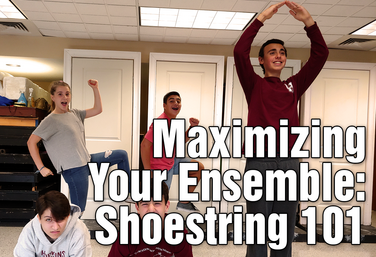 PD COURSE
by Michael Calderone
This seven-part series is designed to transform that gaggle of actors cluttering your backstage from cumbersome extras into nothing less than the very center of your production.
Instructor Michael Calderone leads this course, through games and exercises geared to maximize your ensemble for your next production. These lessons are based on the ensemble technique that he's been using for the last 30 years, called the shoestring method.
The ensemble has a responsibility to work as one, and no role is more important than another. Without each actor playing their part, the other actors cannot tell the story to the best of their abilities. So join Michael in learning more about this exciting, practical and dramatic method.
View all Standards for Florida Sunshine State Standards Standards Master List