View all Standards for Ontario, Canada
A.1.3 create and interpret a wide range of characters using a variety of acting approaches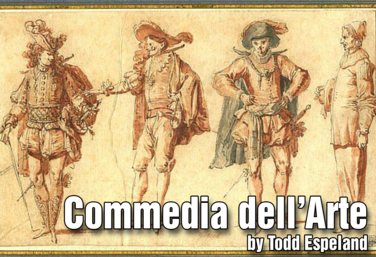 UNIT
by Todd Espeland
Commedia dell'arte is a 16th century masked acting form. It is the basis of all comedy, including all tv sitcoms. This form is characterized by masked types and archetypical characters and a specific way of playing comedy. To that end, this unit is divided into two parts.
Part One focuses on the foundations of commedia - playing comedy. These principles will be important to learn when it comes to developing commedia characters, specifically the physicality of the characters. Part Two will cover lazzi.
Note: there are links to video demos in many of the lessons of this unit.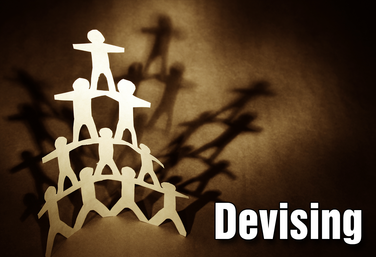 UNIT
Part of the Drama Two Curriculum
by Corinna Rezzelle
In this Devising Unit, students will create characters, practice storytelling through stage movement and tableaux, collaborate on a one-minute scene, and write a play. Improvisational games will help unleash students' creativity and build their in-class ensemble skills. Games, activities, and talking points are provided to help students gain a basic knowledge of stagecraft, stage movement, and the creative writing aspect of devising a play. Students will vote for a play topic and experiment with activities such as HotSeating, Mantle of the Expert, and Role on the Wall. Discussion, Reflection, and feedback are parts of the process.
View all Standards for Ontario, Canada Standards Master List