View all Standards for British Columbia (2018)
Demonstrate increasingly sophisticated application and/or engagement of curricular content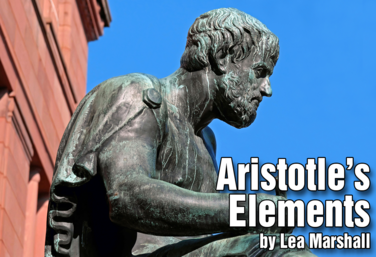 UNIT
by Lea Marshall
Aristotle was a huge fan of the theatre. He philosophically believed in it and argued with other great thinkers at the time about the necessity and good results of theatrical pursuits. This makes him a great topic for a drama classroom unit.
Aristotle identified six elements that needed to be in a play for it to be worthy: plot, thought, character, diction, spectacle, and sound. This unit by Lea Marshall focuses on and offers exercises for each of Aristotle's elements - from using fairy tales to examine plot, to re-imagining movie trailers to explore music.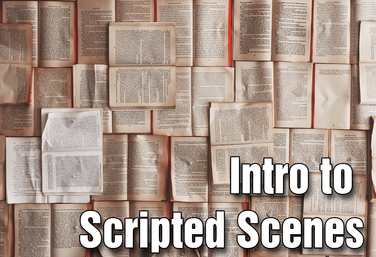 UNIT
Part of the Middle School Curriculum
by Lindsay Johnson
Students will be introduced to the most basic of scripts: the contentless/open scene script. They will use their knowledge of character/relationships, setting, objective, and tactics to add content to a contentless scene. Students will also learn the basics of set design and blocking, and will begin using voice expression to communicate clearer characters. The unit culminates in a performance assessment in which students will work in pairs to add content to and perform a contentless scene.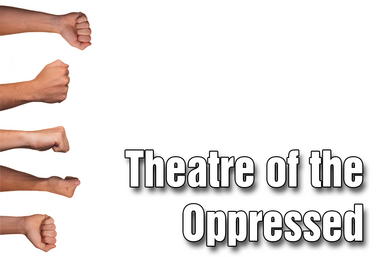 UNIT
Part of the Middle School Curriculum
by Lindsay Johnson
Students will have a chance to merge their understanding of scene elements with their improvisation skills in this final unit based on Augusto Boal's Theatre of the Oppressed. Theatre of the Oppressed is a style of theatre specifically created to highlight the injustices of power and oppression in society and to problem-solve ways to bring about change.
Starting with image theatre techniques to identify issues of power and oppression, students will then use forum theatre to create scenarios of oppression taken from their own lives and improvise realistic solutions.
The unit culminates in a performance in which students participate as both actors in a scene they create themselves and spect-actors in scenes created by their peers.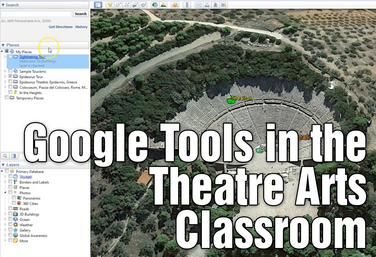 PD COURSE
by Anna Porter
Have you been wanting to find some new ways to enhance your classroom with technology? Have you been told you need to integrate technology in your classroom but don't know where to start or what would even make sense to use in the drama classroom?
Whether you want to find some new ways to diversify your instruction and assessment, provide new resources and opportunities for your students, or simply needs some help with organization and communication, Google Tools has a treasure trove of resources ready for you to use today.
Instructor Anna Porter covers the tools of Google Forms, Photos, Calendar, Earth, Custom Search and Sites. Each lesson has video examples of how to use the tools as well as tips and resources for each module.
View all Standards for British Columbia (2018) Standards Master List