View all Standards for Alberta, Canada
22 examine the effects of emotion, posture and age on vocal characterization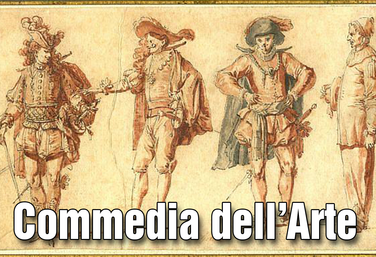 UNIT
Part of the Drama One Curriculum
by Karen Loftus
Students are introduced to, analyze, and explore the history, characters, and style of Commedia dell'arte. Commedia Dell'Arte is a theatre history unit mixed with improvisation, physicalization, and exploring specific characters.
In this unit, we're going to focus on three main aspects:
(1) Causes and Effects of Commedia (History), (2) Stock Characters, (3) Commedia Performance Practices.
The unit culminates in a commedia performance. A rubric is included for the project as long as journal prompts and exit slips. Please refer to the Pacing Guide for more details and ways to supplement with other DTA materials.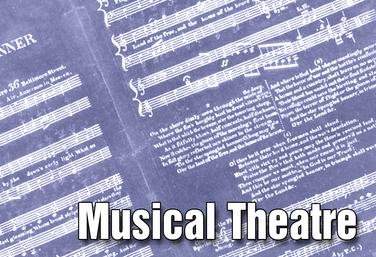 UNIT
by Anna Porter
Musical Theatre has two components that separate it from straight plays: song and dance. This unit gives students the opportunity to try out both. In musical theatre, music signifies heightened emotion. We can't express ourselves with just words, we need music (and through extension, song and dance) to take it further.
This unit includes three lesson plans:
1. Acting the Song - "Musical Tactics"
2. Acting the Song - "Textual Analysis"
3. Introduction to Dance
A solo performance assignment is also included, and the unit includes assessment tools - rubrics, reflections, and self-evaluations.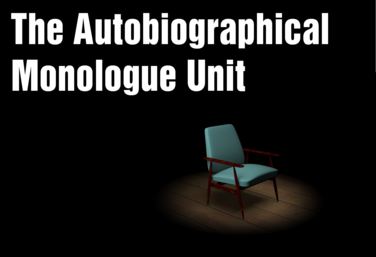 UNIT
by Gai Jones
All students have something to say and a story to tell. They can relate to their personal stories better than anyone else. All students have a lot of material which can be used as part of an original monologue.
In this unit, students will write an autobiographical monologue based on their personal expertise, memories, distinct point of view, sense of truth, and life experiences.
Through the process, students will be encouraged to explore past stories, objects, and images and other personal material.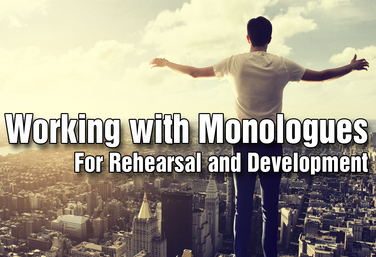 PD COURSE
by Gai Jones
In "Working With Monologues For Rehearsal And Development" you will develop ten sessions of study on monologues. The study contains the definition and history of the monologue; monologue vocabulary; analysis of a practice monologue, staging a short monologue; working with musical theatre lyrics as a monologue; writing short autobiographical monologues.
At the end of this course, you will have a curriculum which can be used as introduction to monologue work.
View all Standards for Alberta, Canada Standards Master List