View all Standards for Texas Essential Knowledge and Skills for Theatre Arts
C.1.F relate the interdependence of all theatrical elements.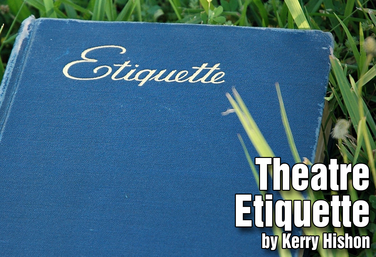 UNIT
by Kerry Hishon
When teaching students who are brand new to theatre, it's important to discuss and apply the expectations of the drama classroom and the theatrical world. How do you implement and instill theatre etiquette in your classroom and your rehearsals – before a show and backstage? A cohesive theatrical community starts with the rules and codes of behaviour both onstage and off.
Topics covered within the unit include: What is Etiquette, Real World vs Theatre World Etiquette, Audience Etiquette, Audition Etiquette, Pre-Show and Performance Etiquette. The unit ends with a culminating activity which included a rubric and reflection.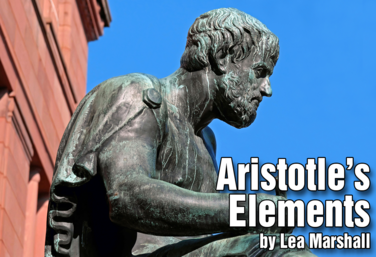 UNIT
by Lea Marshall
Aristotle was a huge fan of the theatre. He philosophically believed in it and argued with other great thinkers at the time about the necessity and good results of theatrical pursuits. This makes him a great topic for a drama classroom unit.
Aristotle identified six elements that needed to be in a play for it to be worthy: plot, thought, character, diction, spectacle, and sound. This unit by Lea Marshall focuses on and offers exercises for each of Aristotle's elements - from using fairy tales to examine plot, to re-imagining movie trailers to explore music.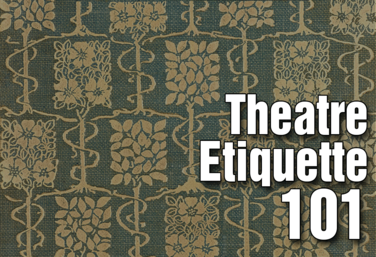 PD COURSE
by Kerry Hishon
Instructor Kerry Hishon is an actor, director, writer, and stage combatant with years of experience in youth theatre. Her course, Theatre Etiquette 101, is designed to help students be successful in their theatrical journeys.
When teaching students who are brand new to theatre, it's important to discuss and apply the expectations of the drama classroom and the theatrical world.
This course starts by explaining "what is theatre etiquette", and then moves through every step in the production process from audition to post-show recovery.
Every module has tips for both you and your students, classroom exercises, rehearsal exercises, and reflections. There are also printable posters included to use in your classroom or backstage.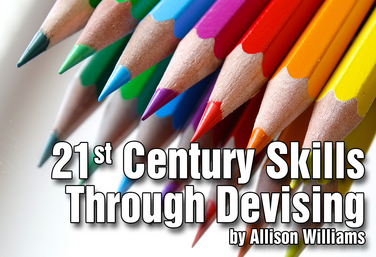 PD COURSE
by Allison Williams
Allison Williams leads the course: 21st Century Skills Through Devising. This course covers what devising is, why to do it, how to do it, and how your students can master the 21st Century Skills of collaborations and cooperation, critical thinking, creative thinking through devising.
High school is a great place to try devising with your students. But it's not something you want to throw at your students without any preparation. Framework is important and this course takes you through a number of exercises you can take into the classroom tomorrow to help build a place of physical safety, a place where students work at making a lot of choices instead of waiting for the perfect choice, and a place where students feel comfortable making creative choices. The material also reviews the process of putting together a show from the idea/research stage to editing, to giving feedback.
Your students have what it takes to create their own material, collaborate with each other, and have a unique theatrical experience!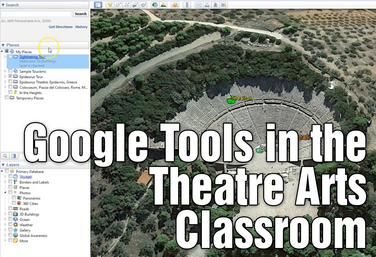 PD COURSE
by Anna Porter
Have you been wanting to find some new ways to enhance your classroom with technology? Have you been told you need to integrate technology in your classroom but don't know where to start or what would even make sense to use in the drama classroom?
Whether you want to find some new ways to diversify your instruction and assessment, provide new resources and opportunities for your students, or simply needs some help with organization and communication, Google Tools has a treasure trove of resources ready for you to use today.
Instructor Anna Porter covers the tools of Google Forms, Photos, Calendar, Earth, Custom Search and Sites. Each lesson has video examples of how to use the tools as well as tips and resources for each module.
View all Standards for Texas Essential Knowledge and Skills for Theatre Arts Standards Master List