View all Standards for Florida Sunshine State Standards
TH.912.H.3.5 Explain how the social interactions of daily life are manifested in theatre.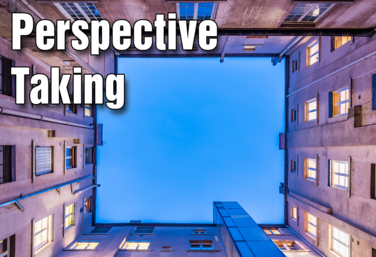 UNIT
by Lindsay Price
Perspective taking is the ability to understand a situation from another person's perspective or point of view: What are they thinking? What are they feeling? How does their background influence their perspective? Perspective taking allows students to develop self-awareness, to recognize differences, to understand an opposing point of view, to assess nonverbal language, and more.
In this unit, students will practice perspective taking as they:
• Assess their own perspective.
• Demonstrate understanding of the perspective of others in specific situations.
• Analyze characters in a text.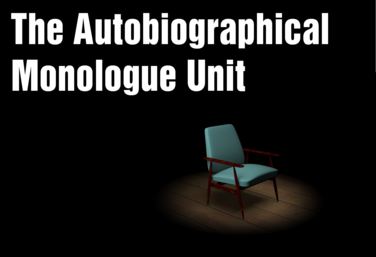 UNIT
by Gai Jones
All students have something to say and a story to tell. They can relate to their personal stories better than anyone else. All students have a lot of material which can be used as part of an original monologue.
In this unit, students will write an autobiographical monologue based on their personal expertise, memories, distinct point of view, sense of truth, and life experiences.
Through the process, students will be encouraged to explore past stories, objects, and images and other personal material.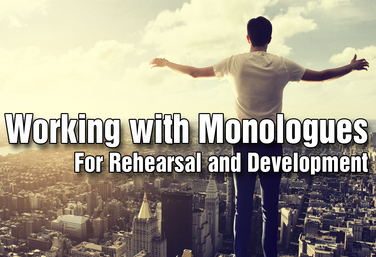 PD COURSE
by Gai Jones
In "Working With Monologues For Rehearsal And Development" you will develop ten sessions of study on monologues. The study contains the definition and history of the monologue; monologue vocabulary; analysis of a practice monologue, staging a short monologue; working with musical theatre lyrics as a monologue; writing short autobiographical monologues.
At the end of this course, you will have a curriculum which can be used as introduction to monologue work.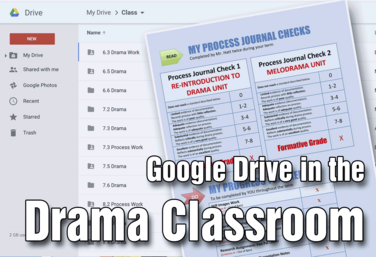 PD COURSE
by Josh Hatt
Instructor Joshua Hatt has taught drama students all over the world. He is passionate about the power of drama to connect people and the importance of reflection and journaling to build creative, critical thinkers.
He started using Google Drive as a response to the frustration of having his students lose curriculum booklets time and time again. His work developed into a powerful online home whereby students and teachers can communicate, contribute, collaborate, edit, and house all their documents online.
In this course, Josh will show you how to use Google Drive and Slides in your drama classroom. He's included step-by-step guided instruction, as well as activities to help you solidify your knowledge. Your drama classroom will be forever transformed!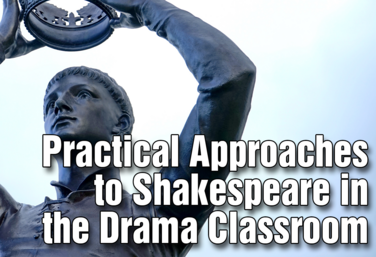 PD COURSE
by Julie Hartley
Shakespeare is one of the greatest resources a drama teacher can have: scenes packed with action; opportunities to explore comedy and physical theatre; rich themes and characters to act as springboards for devised theatre; the chance to work with our language at its finest and – most importantly – ideas that relate directly to the experiences and preoccupations of students.
Yet Shakespeare isn't easy. The language can seem dense, and finding a way in can be tough – especially for drama teachers who have not themselves studied Shakespeare. That's the goal of this course – to help teachers find a way in.
This course presents teachers with as many ways in to the exploration of Shakespeare as possible. Action scenes, themes, characters, different theatre styles, and devised theatre projects. Students will be armed with the tools they need to begin individually exploring monologues, or working together on scenes.
View all Standards for Florida Sunshine State Standards Standards Master List