View all Standards for Georgia Performance Standards - Theatre Arts
TAHSAD.RE.2 Critique various aspects of theatre and other media using appropriate supporting evidence.
a. Utilize constructive criticism and appropriate theatre terminology to modify and improve performance choices.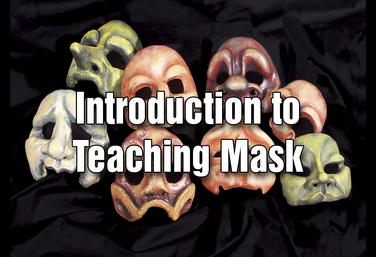 PD COURSE
by Allison Williams
In Introduction to Teaching Mask, Allison Williams gives you a toolkit of mask and movement exercises to teach students to make big, confident physical choices, to work in their bodies, and play different characters - masked and unmasked.
Access to masks is required, but previous experience with masks is not.
View all Standards for Georgia Performance Standards - Theatre Arts Standards Master List