View all Standards for North Carolina Essential Standards
I.A.1.2 Evaluate the works of theatre artists for strengths, weaknesses, and suggestions for improvement.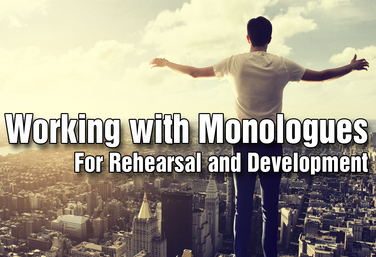 PD COURSE
by Gai Jones
In "Working With Monologues For Rehearsal And Development" you will develop ten sessions of study on monologues. The study contains the definition and history of the monologue; monologue vocabulary; analysis of a practice monologue, staging a short monologue; working with musical theatre lyrics as a monologue; writing short autobiographical monologues.
At the end of this course, you will have a curriculum which can be used as introduction to monologue work.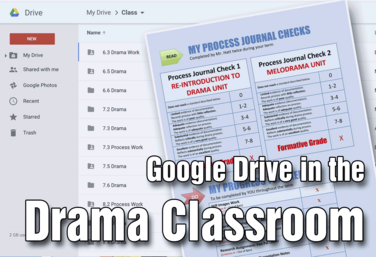 PD COURSE
by Josh Hatt
Instructor Joshua Hatt has taught drama students all over the world. He is passionate about the power of drama to connect people and the importance of reflection and journaling to build creative, critical thinkers.
He started using Google Drive as a response to the frustration of having his students lose curriculum booklets time and time again. His work developed into a powerful online home whereby students and teachers can communicate, contribute, collaborate, edit, and house all their documents online.
In this course, Josh will show you how to use Google Drive and Slides in your drama classroom. He's included step-by-step guided instruction, as well as activities to help you solidify your knowledge. Your drama classroom will be forever transformed!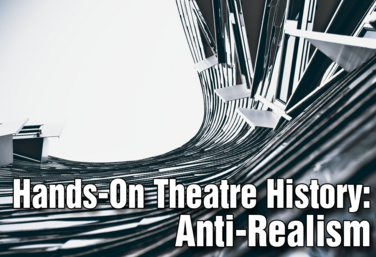 PD COURSE
by Wendy-Marie Martin
This course is a mix of individual and group activities requiring students to use both their analytical and creative mind. It gives students an overview on the Anti-Realism movement of the late-19th and early-20th century, and introduces them to some key theorists, playwrights, and theater makers involved in this movement.
Together we will guide students through the wild world of the "isms," more specifically Symbolism, Dadaism, Surrealism, Expressionism and Absurdism. We will introduce students to various manifestos and theories as we track the characteristics of each of our five "isms." As we combine analysis and creative exercises, students bring their entire self to process and prepare to design an ISM Theme Park project, which they will share with the class at the end of the course.
View all Standards for North Carolina Essential Standards Standards Master List