View all Standards for Alberta, Canada
15 demonstrate the effect of character on oral interpretation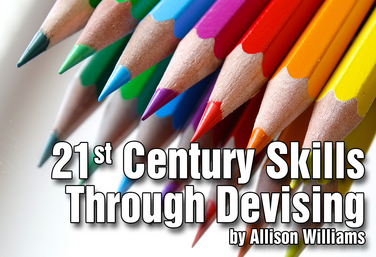 PD COURSE
by Allison Williams
Allison Williams leads the course: 21st Century Skills Through Devising. This course covers what devising is, why to do it, how to do it, and how your students can master the 21st Century Skills of collaborations and cooperation, critical thinking, creative thinking through devising. High school is a great place to try devising with your students. But it's not something you want to throw at your students without any preparation. Framework is important and this course takes you through a number of exercises you can take into the classroom tomorrow to help build a place of physical safety, a place where students work at making a lot of choices instead of waiting for the perfect choice, and a place where students feel comfortable making creative choices. The material also reviews the process of putting together a show from the idea/research stage to editing, to giving feedback. Your students have what it takes to create their own material, collaborate with each other, and have a unique theatrical experience!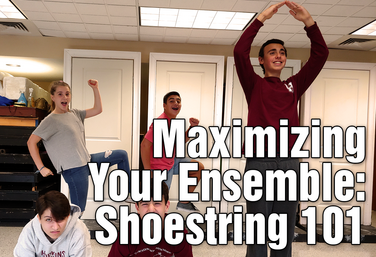 PD COURSE
by Michael Calderone
This seven-part series is designed to transform that gaggle of actors cluttering your backstage from cumbersome extras into nothing less than the very center of your production. Instructor Michael Calderone leads this course, through games and exercises geared to maximize your ensemble for your next production. These lessons are based on the ensemble technique that he's been using for the last 30 years, called the shoestring method. The ensemble has a responsibility to work as one, and no role is more important than another. Without each actor playing their part, the other actors cannot tell the story to the best of their abilities. So join Michael in learning more about this exciting, practical and dramatic method.
View all Standards for Alberta, Canada Standards Master List