View all Standards for Alberta, Canada
participate in the theatrical style of realism as a basis for further exploration of theatrical styles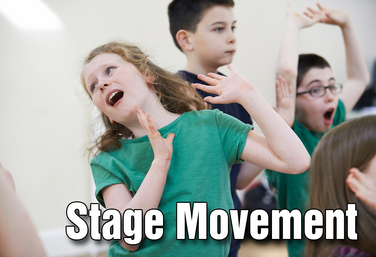 UNIT
Part of the Drama One Curriculum
by Karen Loftus
Students will get "onstage." They will explore what is important for onstage action, the basics of stage directions, and how to keep open. This unit will culminate with students trying out what they've learned in a short scene. This unit is more about the technicalities of moving on stage. By giving students something concrete to focus on, it allows them to overcome any stage fright. Ensemble-building exercises are also included in this unit. If you have time at the end of a lesson after you've completed your instruction and are wondering what to do, you can never go wrong with an ensemble-building exercise!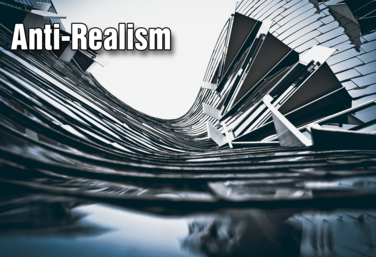 UNIT
by Wendy-Marie Martin
This unit gives students an overview of the anti-realism movement of the late 19th century and early 20th century and introduces them to some key theorists, playwrights, and theatre makers involved in this movement. Students will be introduced to the "isms" of symbolism, Dadaism, surrealism, expressionism, and absurdism along with various manifestos and theories as we track the characteristics of each "ism." In a culminating project, students will design an "ISMS'' Theme Park, which they will share with the class at the end of the unit. Their project will feature each of the five "isms" in the form of rides, themed concessions areas, entertainment options, and in-park characters.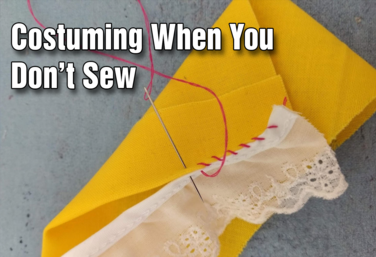 UNIT
by Drama Teacher Academy
In this unit, students will take on the role of the costumer, which is different from a costume designer. It introduces costuming concepts in order to execute a costume. No complicated sewing is required, which is great if you don't have the background, the access, or the resources to have a class of students create costumes. Instead of making costumes from scratch, as a designer would, students will create costumes from stock, borrowed items, or low-cost finds. They will take finished products and adapt them into what they need to create the right atmosphere. In order to help with their adaptations, students will try different distressing techniques and learn three SIMPLE stitches that they'll be able to use over and over again. It's a valuable tech theatre skill to teach students how to execute on costumes when you (and they) don't sew!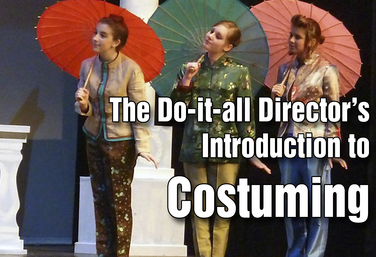 PD COURSE
by Holly Beardsley
Do you know the difference between a bustle and a buckram frame? Or what works best as an emergency hem? Some directors are blessed with a big budget and a full support staff—a choreographer, a set designer, and a costumer. But the drama teacher often becomes director, choreographer, set designer, and costumer all in one. And a budget? What's a budget? The Do-It-All Director's Introduction to Costuming will give you, the director, who must do it all, the confidence and skills to costume and direct, no matter your experience or budget. This course will teach you costuming basics, budget tricks, organization, and most importantly, the art of costuming as a director.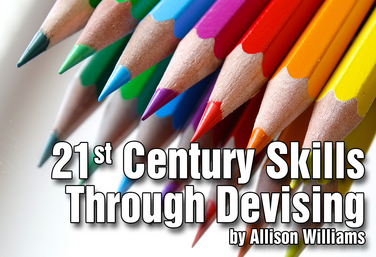 PD COURSE
by Allison Williams
Allison Williams leads the course: 21st Century Skills Through Devising. This course covers what devising is, why to do it, how to do it, and how your students can master the 21st Century Skills of collaborations and cooperation, critical thinking, creative thinking through devising. High school is a great place to try devising with your students. But it's not something you want to throw at your students without any preparation. Framework is important and this course takes you through a number of exercises you can take into the classroom tomorrow to help build a place of physical safety, a place where students work at making a lot of choices instead of waiting for the perfect choice, and a place where students feel comfortable making creative choices. The material also reviews the process of putting together a show from the idea/research stage to editing, to giving feedback. Your students have what it takes to create their own material, collaborate with each other, and have a unique theatrical experience!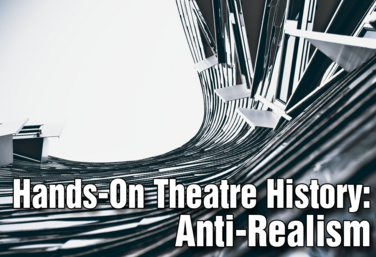 PD COURSE
by Wendy-Marie Martin
This course is a mix of individual and group activities requiring students to use both their analytical and creative mind. It gives students an overview on the Anti-Realism movement of the late-19th and early-20th century, and introduces them to some key theorists, playwrights, and theater makers involved in this movement. Together we will guide students through the wild world of the "isms," more specifically Symbolism, Dadaism, Surrealism, Expressionism and Absurdism. We will introduce students to various manifestos and theories as we track the characteristics of each of our five "isms." As we combine analysis and creative exercises, students bring their entire self to process and prepare to design an ISM Theme Park project, which they will share with the class at the end of the course.
View all Standards for Alberta, Canada Standards Master List