View all Standards for Alberta, Canada
8 recognize the need for developing and maintaining properties inventories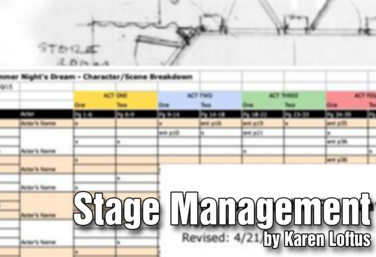 UNIT
by Karen Loftus
A unit on stage management is a great way to link technical theatre, acting, and even directing. We spend so much of our class time on performance-related projects and, when we do address technical theatre, we often do so by talking about design.
Why not introduce your students to a skill set that not only benefits your productions by ensuring a strong backstage crew and smooth production process, but also benefits the students individually? Through exploring stage management, students learn skills such as analytical thinking, organization, teamwork, and problem solving.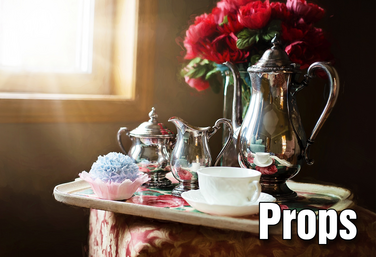 UNIT
Part of the Stagecraft Without a Theatre Curriculum
by Karen Loftus and Kerry Hishon
Students will identify categories of props and which people create or obtain props. They'll analyze a script for needed props, use critical-thinking skills to problem solve prop issues, and create a prop.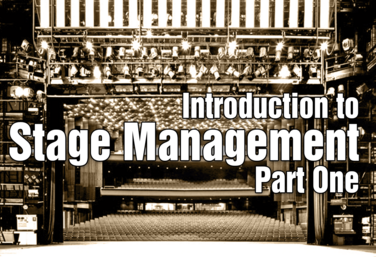 PD COURSE
by Karen Loftus
In this course, instructor Karen Loftus explores the responsibilities of a stage manager. You'll learn exercises that will help you demonstrate those responsibilities and the necessary skills of a stage manager to your students. You'll learn how to train your students to serve as stage managers for your school's productions.
The course takes you through what a stage manager does prior to rehearsal and throughout the rehearsal and performance process to have a smooth-running backstage. It includes learning about the paperwork required, including prompt scripts, rehearsal preparations, notating blocking, and a stage manager's kit and checklist to wrap it all together.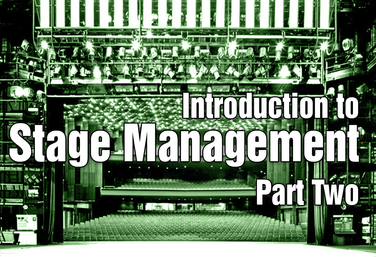 PD COURSE
by Karen Loftus
Karen Loftus instructs this second course in stage management - a companion to Introduction to Stage Management Part One.
This course will review the major concepts covered in Introduction to Stage Management, and discuss the different types of technical rehearsals and how student stage managers prepare for and run them. You'll learn how to teach your students to notate and call cues for a show. The course will also introduce strategies for student stage managers who work with student crews. It will discuss how you can provide the support your student stage managers need to be effective, and how that support helps to strengthen your overall program and theatre community.
Student stage managers start in the classroom, train during school productions, and can take these newly discovered and acquired skills on with them to colleges and careers and theatre (and beyond)!
View all Standards for Alberta, Canada Standards Master List