View all Standards for Texas Essential Knowledge and Skills for Theatre Arts
C.3.B analyze and evaluate dramatic texts and direct brief scenes.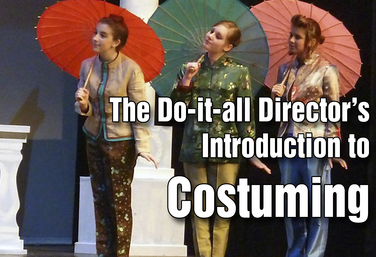 PD COURSE
by Holly Beardsley
Do you know the difference between a bustle and a buckram frame? Or what works best as an emergency hem? Some directors are blessed with a big budget and a full support staff—a choreographer, a set designer, and a costumer. But the drama teacher often becomes director, choreographer, set designer, and costumer all in one.
And a budget? What's a budget? The Do-It-All Director's Introduction to Costuming will give you, the director, who must do it all, the confidence and skills to costume and direct, no matter your experience or budget. This course will teach you costuming basics, budget tricks, organization, and most importantly, the art of costuming as a director.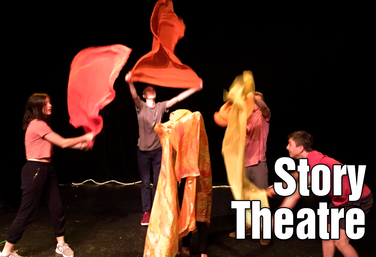 PD COURSE
by Matt Webster
Instructor Matt Webster believes that Story Theatre is one of the most creative, most imaginative, most unique forms of theatre ever to make its way to the stage. His course introduces the style of theatre called story theatre, explores the steps needed to choose the best stories to perform, explains how to adapt a story into a script, and demonstrates a variety of story theatre styles from simple and contained to complex and crazy and everything in between.
When you are finished with this course, you'll be able to bring nearly any story to any stage and present it to any audience. That is the power and promise of story theatre. Learn how to bring the page to the stage.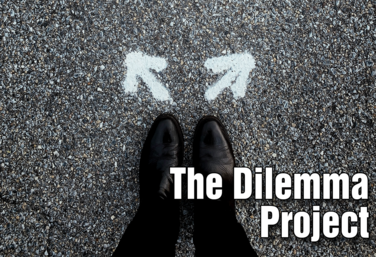 PD COURSE
by Claire Broome
Moral dilemmas are not only faced by characters in gripping plays, but are also faced by our students. The project outlined in this course will help students develop their critical thinking skills through the use of one of the dilemma questions to shape a student written production.
If you had the choice to press a button and earn $25,000,000... but a species (not of your choosing) would become extinct, what would you do? More importantly, what would your character do?
Join drama teacher and playwright Claire Broome through this course which includes role-playing, Stanislavski's Magic If, character creation, playwriting and staging.
View all Standards for Texas Essential Knowledge and Skills for Theatre Arts Standards Master List