The One Thing I Never Want My Students to Forget is…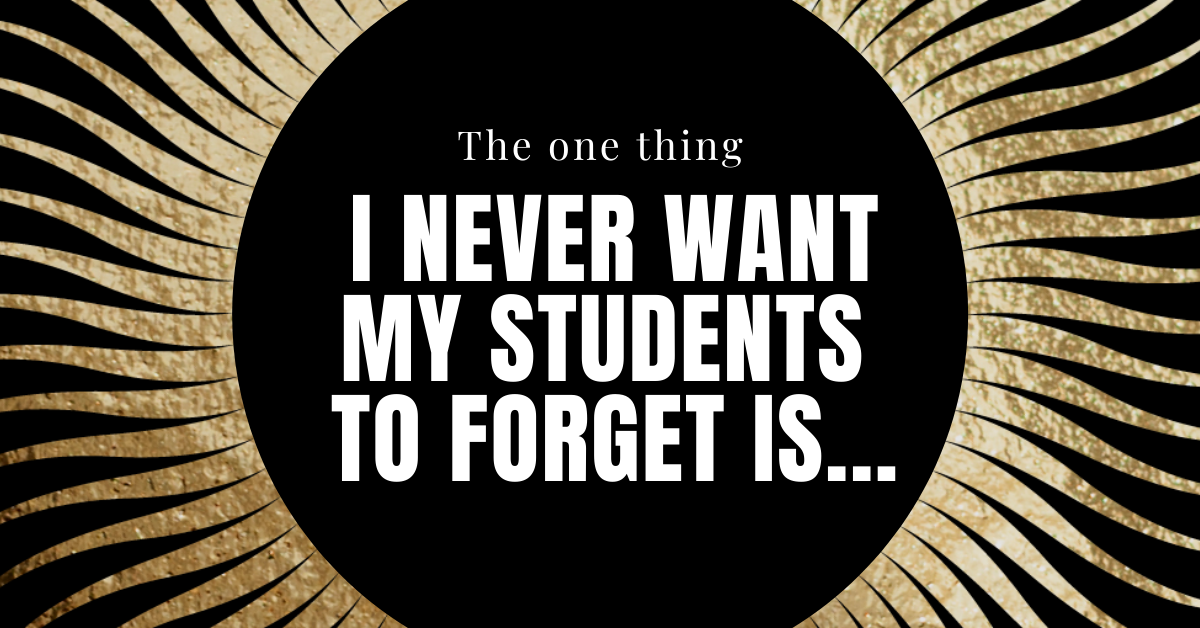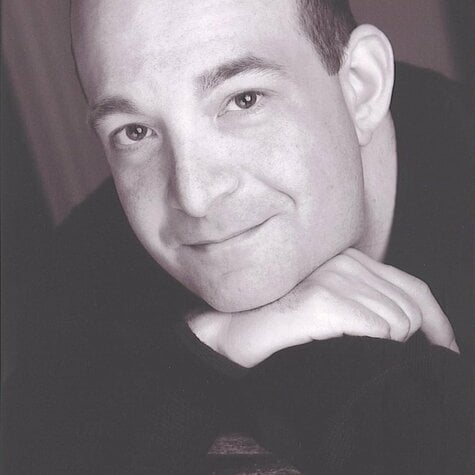 As teachers we share a lot with our students – from lessons to life skills. We recently asked drama teachers: What is the one thing I never want my students to forget?
---
It is ok to be different. – Adam H.
The importance of LISTENING! – Janette G.
That they are capable of doing so much more than they realise (if they just have faith in themselves)!! – Jade K.
If it's not your prop, don't touch it! – Pam W.
EMPATHY! – Cate B.
To work as a team and at the same time DO YOUR JOB (don't worry about someone else's job). – Caitlin G.
United we stand; divided we fall. Let's give them the best damn show of all. Give em hell! – Cris M.
To stop learning and growing is the real death of a human being, and the only one we should be afraid of. – Rob T.
There are no small parts, only small actors. – Johnnie M.
To know what it feels like to be an Artist. – Sarah I.
Breathe! – Michael F.
Leave it better than you found it. – Greg H.
Theatre is a team sport (there is no "i" in either cast or crew), except that there is no second string, only the first string, so the show must always go on no matter what. – JR S.
Never stop questioning. – Jared L.
Their lines and cues. :) – Haley S.
You can learn something from every production you see, even if it's what not to do. – Patricia R.
Don't surrender to fear. Feel it, but do it in spite of the fear!! – Maggie H.
DON'T CHEW GUM ONSTAGE! – Wendy P.
Show Respect. – Glori A.
You can never use too much glow tape! – Chris B.
To do the right thing…. Even if it means making a tough choice… – Rassika R.
Less is more sometimes. And all of the above ones as well! – Susan R.
Theatre matters. – James F.
You can change people's lives with what you do on stage (and off). – Linda B.
Have fun! – Andrea P.
The show must go on…. – Christina D.
Process. – Roger M.
Pay attention. Pay attention to how you feel. Use it. Pay attention to the world around you. And pay attention to the scene, really listen. – Rena M.
To have fun…because if you aren't having fun it's not worth doing! – Amy M.
"The zest for and love of life theatre folk have! – Gary S.
Find inspiration in all life's moments whether big or small, happy or sad, failure or success. – Brandi W.
Passion. – Matt N.
Every role is important, even when you're standing still. Be in the moment. – Gwen A.
It's okay to make a mistake. – Patrick B.
Learn to give up control. Be okay with just being still. Accept uncertainty within the work and self. – Matthew B.
Even when you think life is too hard, there is someone in theatre who loves you. – Garrard County H.S.T.D.
You can be great. It's all up to you. – Lonnie R.
Listen, react, respond. – Bill A.
---
Want to find out more about our newest plays, resources and giveaways?
Get on our list!