Theatrefolk: Your Questions Answered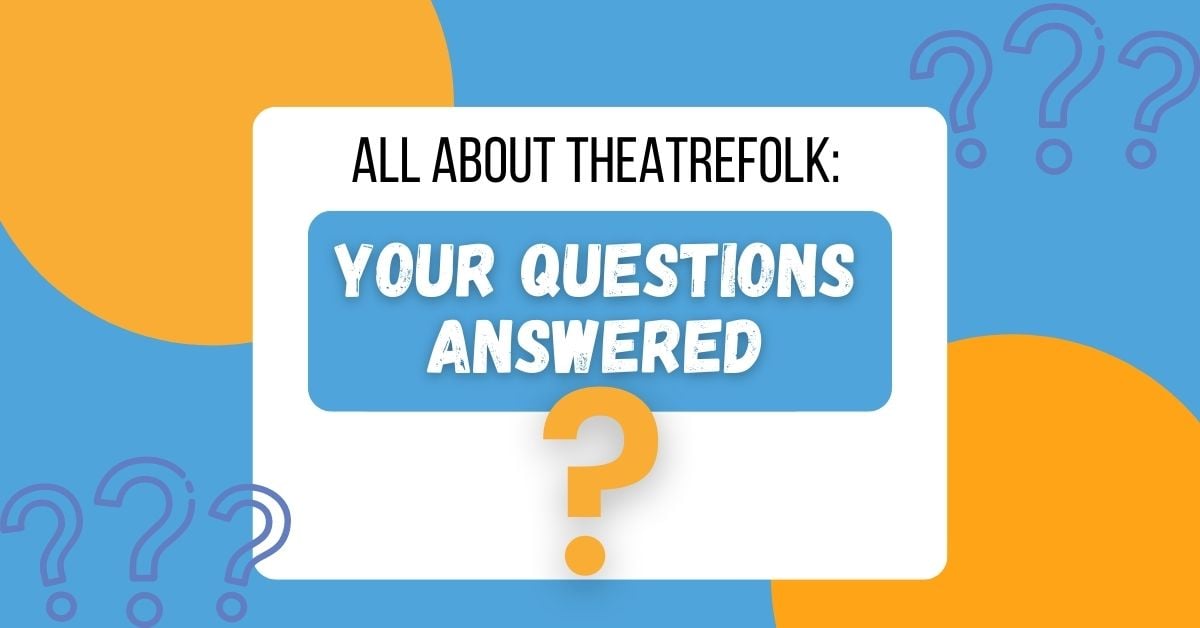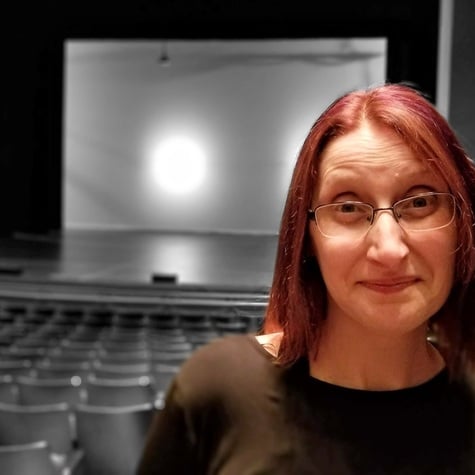 You have questions. We have answers! We've rounded up some of the most common questions we receive about Theatrefolk – our plays, our resources, and much more. Read on to find out more about how we are committed to being your one-stop Drama Teacher Resource Company.
---
The Plays
I need a play but don't know where to start.
You can use the filters on our play pages to sort by play length, cast size, genre, experience level and more to help narrow down some options.
Use the Search feature to search for a title, playwright or theme to help provide more options.
Need a recommendation? We have real, live people on our Live Chat ready to help! Or fill our our Play Recommendation Form and we'll send you a specific list of recommendations for your group.
I'm tired of the same old plays that have been done a million times before.
We've got you covered! Our plays are specifically written for high school & middle school student performers. They are age-appropriate without being "kiddy" and have relatable & relevant themes, with modest technical requirements.
How do I know if I'll like a particular play?
You can read approx. 90% of any play for free by clicking on the Free Sample Pages button on any play page.
You can also order a single physical script or a PDF perusal script so you can read the play in its entirety before deciding if it works for your group.
I found a play we're interested in – what do I need to order?
Great question! Order a full set of physical scripts (one for each cast member) or a script distribution license (digital PDF script you can download/distribute) plus one performance royalty for each performance given/shown to an audience of any kind. This is important! An audience is what triggers the need for a performance royalty; it doesn't matter if the audience is paying or not.
We're not doing a performance but I need plays to study in class.
Where can I find more information about a play?
All of our plays have a ton of information on the individual play page: approx. running time, casting breakdown, character description and line count, play tags (costumes, sets, subgenres, cautions, themes, features, etc.), prop lists, awards & accolades, production photos and more. Whew!
Our drama program doesn't have a big budget for productions. Can you help?
A large majority of our plays are designed to be performed with simple sets, costumes and minimal technical requirements – so you can focus your attention on the plays and the performers.
I found a ton of great plays I'm interested in but not ready to order. How do I make sure I can find them later?
Just sign in to (or create) your Theatrefolk user account. Then, click the "Add to Wish List" button from the individual play page or Search Results page. It's that easy!
---
The Process:
I may need to change some genders in a certain play because of my group. Can I do that?
Many of our plays already include flexible gender options to provide you with some great casting options
You can also check the individual play pages for plays that contain the following note on the Casting Breakdown section:
Characters in this play are currently identified as male or female. Directors are welcome to assign any gender (binary or non-binary) to any character and modify pronouns accordingly.
I need to make changes or cuts to the script because of my Admin or Competition time restrictions. How do I request that?
Any changes to the text must be approved by the individual playwright. You can send a detailed list of changes or cuts to us via Live Chat or at help@theatrefolk.com and we will work with the playwright to get any feedback and/or approval.
We're not sure if we will be performing in person or online. What are our options?
Our performance royalties cover performances given live, online or streamed (livestream or pre-recorded) – one royalty for each performance, regardless of the platform. You can find out more about our Performance Options here.
Can I get a quote?
Of course! Just add the items you'd like to your cart; then, select the "I need a quote" option when you get to the Billing Options page, and then complete the checkout process and submit your request. You should receive it within 24 hours – likely sooner!
I placed an order for a license and royalties – how long do I have to wait to receive them?
We typically process orders within 24 hours of receiving them.
I already purchased a play but need to change the performance date.
I'm looking for a previous order/quote/script that I ordered but can't find anymore.
Log in to (or create) your Theatrefolk user account (using the email address you placed the order with) and click on Order History, Bookshelf or Saved Quotes to find all of your previous order information there.
Plus, we're always available through our Live Chat.
Can I place an order over the phone?
For privacy reasons we don't take telephone orders. However, you can place your order online using a Purchase Order or credit card. Here's all the information you need to get started.
---
Other Stuff:
I'm looking for some activities, exercises and resources for my drama class. Can you help?
Of course! We have four great options for you to check out:
I like free stuff – what can you do about that?
When I ask a question, how do I know I'm not just receiving automated responses?
Trust us – we're live, happy, well-caffeinated people monitoring ourLive Chat conversations and you'll get a specific, personal response to your individual question. We have a dedicated Theatrefolk play/resource specialist and an incredible Drama Teacher Academy project manager ready to help!
I have another question that isn't answered here. Who do I contact?
You guessed it – the fastest and easiest way to get a response is to hop on our Live Chat. Real people who are happy to help!
---
Want to find out more about our newest plays, resources and giveaways?
Get on our list!