View all Standards for Alberta, Canada
3 use physical relaxation techniques effectively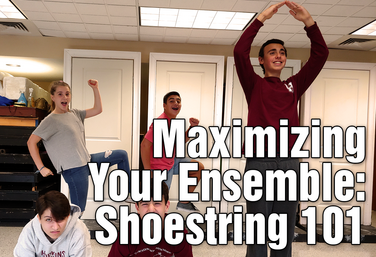 PD COURSE
by Michael Calderone
This seven-part series is designed to transform that gaggle of actors cluttering your backstage from cumbersome extras into nothing less than the very center of your production. Instructor Michael Calderone leads this course, through games and exercises geared to maximize your ensemble for your next production. These lessons are based on the ensemble technique that he's been using for the last 30 years, called the shoestring method. The ensemble has a responsibility to work as one, and no role is more important than another. Without each actor playing their part, the other actors cannot tell the story to the best of their abilities. So join Michael in learning more about this exciting, practical and dramatic method.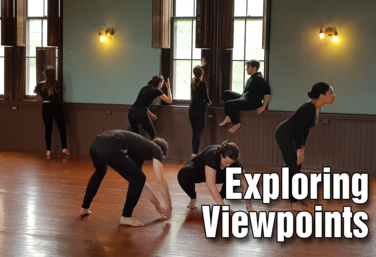 PD COURSE
by Erin Carr
Viewpoints is used to create dynamic moments of theatre by simply existing on the stage. However, Viewpoints is more than just an acting technique to understand your own physicality and more than a directing technique to create "ah-ha!" moments on stage. It is first and foremost the philosophy that to create an organic performance, you must see obstacle as opportunity, and that by simply standing in space, your creativity can spark. This course by Erin Carr will help your students discover fresh impulses that motivate their performance in the moment. We will go through the Viewpoints technique, as created by Mary Overlie, and learn how to tap into kinesthetic awareness as individuals and as an ensemble. Through this style of play, students learn to release their thoughts on what they "should" do, and instead just respond organically to their surroundings and ensemble! We're going to break down each of the Viewpoints, there's lots of visual demonstration, so you can see each Viewpoint in action, and I'm going to provide tips and side coaching examples.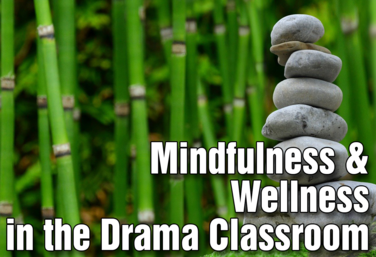 PD COURSE
by Claire Broome
In this course, instructor Claire Broome shares what mindfulness is, and why it is so important in the Drama Classroom. The course covers how mindfulness and wellness can help both students and teachers. Claire discusses how to prepare students for this kind of learning, and provides various activities to bring into your classroom, as well as a variety of extensions for these activities that can be applied to character creation and possible projects.
View all Standards for Alberta, Canada Standards Master List