View all Standards for Alberta, Canada
develop the ability to understand and apply the specific presentation techniques demanded by various dramatic forms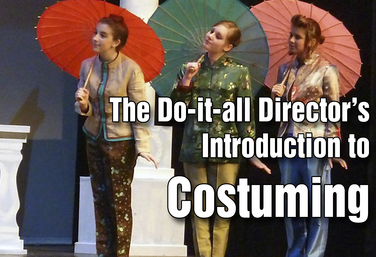 PD COURSE
by Holly Beardsley
Do you know the difference between a bustle and a buckram frame? Or what works best as an emergency hem? Some directors are blessed with a big budget and a full support staff—a choreographer, a set designer, and a costumer. But the drama teacher often becomes director, choreographer, set designer, and costumer all in one. And a budget? What's a budget? The Do-It-All Director's Introduction to Costuming will give you, the director, who must do it all, the confidence and skills to costume and direct, no matter your experience or budget. This course will teach you costuming basics, budget tricks, organization, and most importantly, the art of costuming as a director.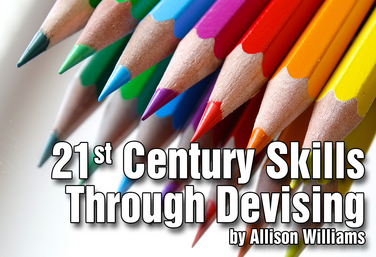 PD COURSE
by Allison Williams
Allison Williams leads the course: 21st Century Skills Through Devising. This course covers what devising is, why to do it, how to do it, and how your students can master the 21st Century Skills of collaborations and cooperation, critical thinking, creative thinking through devising. High school is a great place to try devising with your students. But it's not something you want to throw at your students without any preparation. Framework is important and this course takes you through a number of exercises you can take into the classroom tomorrow to help build a place of physical safety, a place where students work at making a lot of choices instead of waiting for the perfect choice, and a place where students feel comfortable making creative choices. The material also reviews the process of putting together a show from the idea/research stage to editing, to giving feedback. Your students have what it takes to create their own material, collaborate with each other, and have a unique theatrical experience!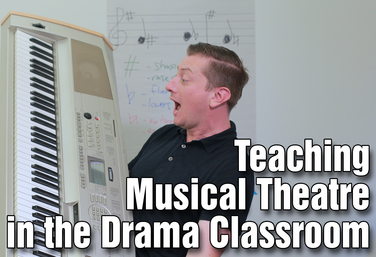 PD COURSE
by Colin Oliver
Colin Oliver leads this introduction to teaching Musical Theatre in the Drama Classroom. In this course, you will learn how to build musical theatre into your dramatic courses of study. "Why might you want to do that? Singing is scary! You want me to teach my students how to do it? I don't even know how to do it." This course approaches musical theatre preparation performance much as we would approach preparing a monologue in drama. If you use script analysis in monologue preparation in your class, you can teach musical theatre. By the end of this course, you'll have a great, full-body physical warm-up, a student-driven research assignment, character development exercises, a little bit of musical theory, and a performance assignment complete with assessment. So, join us for teaching Musical Theatre in the Drama Classroom. It's as easy as Do-Re-Mi!
View all Standards for Alberta, Canada Standards Master List