View all Standards for Texas Essential Knowledge and Skills for Theatre Arts
C.5.B recognize theatre as an art form and evaluate self as a creative being.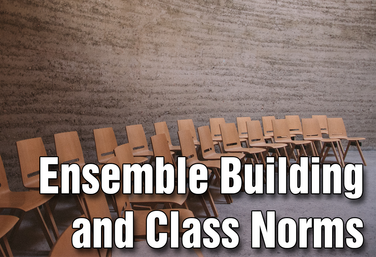 UNIT
Part of the Middle School Curriculum
by Lindsay Johnson
This unit has six lessons that you can use in the first week of your middle school program. What do you do in the first week? The most important elements are creating routines such as journal prompts, opening and closing circles, and giving strong feedback; creating an ensemble and ensemble-building games; and introducing a Weekly Ensemble Rubric.
Students will define and build ensemble as a group, learning specific ways they can SAY YES and BE SAFE in class. They will understand the daily grading system and the basic routines of class. Finally, students will learn to give strong feedback by connecting specific evidence from performance to the Rubric language.
View all Standards for Texas Essential Knowledge and Skills for Theatre Arts Standards Master List