The highs and lows that teenagers face are truly universal. The students at the American International School in Hong Kong recognized this fact and selected Sixteen in 10 Minutes or Less by Bradley Hayward to showcase their talented student directors. As drama teacher, Susan Holt says "This was a totally student directed project, so a huge achievement!"
Student director, William Wong, reflected upon his experience as both an actor and a director and offered some advice to future performers:
As a director, you should always stay focused and lead, you must stay organized and always expect to multitask with the amount of work you should be expecting. Write down and draw out stage movements, character notes, queues, lights and sound. It's impossible to get everyone to like your decisions, you must follow your heart. Even if the entire world ask you to compromise, your job is to plant yourself like a tree and ask them to compromise.

As an actor, do not procrastinate, there are too many lines and movements you need to remember. Listen carefully to your director's advice, but always leave yourself room to discuss with the director because director isn't always correct. The preparation is never enough, so learn your lines and constantly run your lines with the people in the scene you're in charge of, so in the actual performance day you won't be nervous.
The lives of seven teenagers become intertwined in this humorous and oftentimes bittersweet collection of ten minute plays. From extracting a gummy bear out of a new set of braces to coping with bullies, these characters share their innermost hopes and fears with each other, ten minutes at a time. As the audience drops in on these intimate moments, they will come to understand that being sixteen isn't always easy.
Congratulations on a great job, American International School in Hong Kong!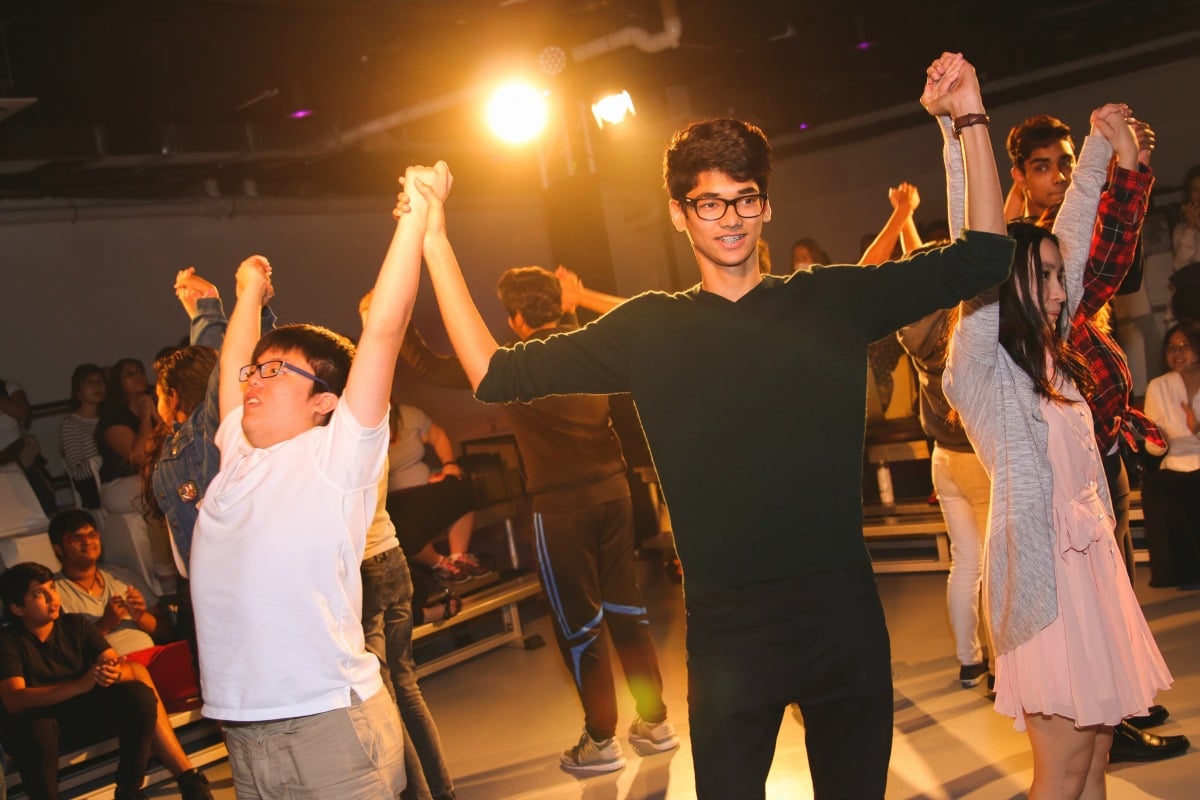 Get a copy of the play Sixteen in 10 Minutes or Less.
*Photo credit: Susan Holt
---
If you would like to be considered for a spotlight feature in an upcoming blog, click here to submit your Theatrefolk play story.