View all Standards for National Core Arts Standards
TH:Re8.1.8.b Analyze how cultural perspectives influence the evaluation of a drama/theatre work.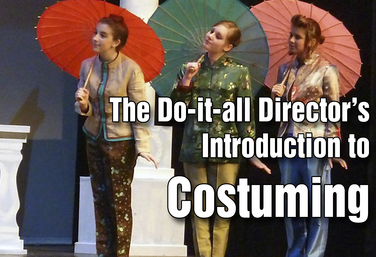 PD COURSE
by Holly Beardsley
Do you know the difference between a bustle and a buckram frame? Or what works best as an emergency hem? Some directors are blessed with a big budget and a full support staff—a choreographer, a set designer, and a costumer. But the drama teacher often becomes director, choreographer, set designer, and costumer all in one. And a budget? What's a budget? The Do-It-All Director's Introduction to Costuming will give you, the director, who must do it all, the confidence and skills to costume and direct, no matter your experience or budget. This course will teach you costuming basics, budget tricks, organization, and most importantly, the art of costuming as a director.
View all Standards for National Core Arts Standards Standards Master List