View all Standards for Georgia Performance Standards - Theatre Arts
TAHSA.RE.1 Engage actively and appropriately as an audience member.
a. Examine and reflect on the relationship between actor and live audience in historical and contemporary performances.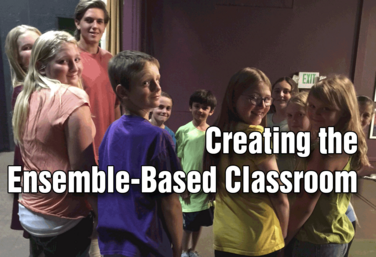 PD COURSE
by Gai Jones
Gai Jones will help you establish an ensemble-based environment from the first day of class or rehearsal.
Learn how to set up your ensemble-based classroom from day one, get students to set classroom norms, and find the balance between creative activity and structure. You'll learn how to give your students creative freedom through structure and classroom management. The cornerstone of this course are the detailed ensemble experiences from large group to small group and even individual experiences.
This course culminates in a devising model that you can use with your students, and takes you through process, product, performance and an evaluation.
You too can create the ensemble-based classroom.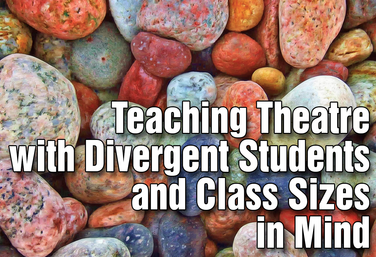 PD COURSE
by Steven Stack
Have you ever wondered how in the world you can have a successful theatre classroom with so many variables that you have absolutely no control over? The two biggest ones being the size of your class and the students that you're in charge of turning into some truly talented theatre geeks. This course by Steven Stack explores that wonderful and often ridiculous world of theatre classrooms while giving you the tools for you and your students to not only succeed but to flourish as well.
Lessons will include how to make any size class the Goldilocks class as in "just right", defining and working with all types of students you may encounter in your classroom, the seven must-haves of any theatre class, and the importance of structure in the theatre classroom by providing a guideline for setting up your day-to-day class time.
The course also provides tons of ideas, games and activities that you can use instantly in your classroom. So, if you're a first-time theatre teacher or one just looking for new ideas, this is the course for you.
View all Standards for Georgia Performance Standards - Theatre Arts Standards Master List