View all Standards for Georgia Performance Standards - Theatre Arts
TAHSA.CN.1 Explore how theatre connects to life experience, careers, and other content.
a. Examine multiple facets of the business of theatre.
b. Examine the methods of pursuing various acting careers, including demonstrating audition etiquette and techniques.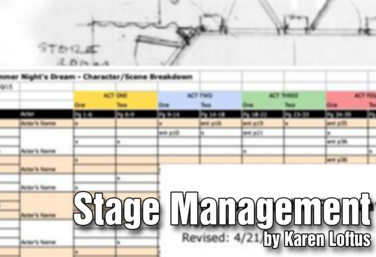 UNIT
by Karen Loftus
A unit on stage management is a great way to link technical theatre, acting, and even directing. We spend so much of our class time on performance-related projects and, when we do address technical theatre, we often do so by talking about design.
Why not introduce your students to a skill set that not only benefits your productions by ensuring a strong backstage crew and smooth production process, but also benefits the students individually? Through exploring stage management, students learn skills such as analytical thinking, organization, teamwork, and problem solving.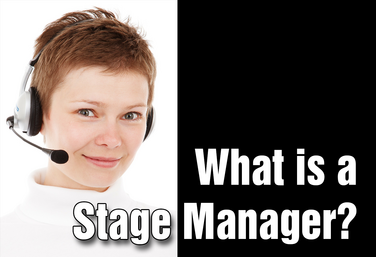 UNIT
Part of the Stagecraft Without a Theatre Curriculum
by Karen Loftus
We have included a stage management "extra" lesson in this curriculum as an introduction to the stage manager role. Stage management is certainly an important role when it comes to the technical elements of a theatre production.
If you want to include a more realized stage management unit, we have you covered. DTA has an extensive Stage Management Unit in the curriculum section of the DTA website (see link below).
View all Standards for Georgia Performance Standards - Theatre Arts Standards Master List