View all Standards for Ontario, Canada
B3.1 demonstrate an understanding of some drama and theatre themes and traditions from a variety of times, communities, and places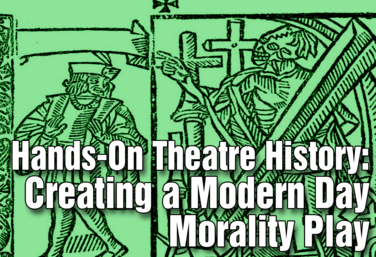 PD COURSE
by Wendy-Marie Martin
Who says theatre history has to be boring? Hands-On Theatre History: Creating a Modern Day Morality play is an interactive course by Wendy-Marie Martin, combining hands-on activities with research and analysis techniques leading to a full performance of the popular medieval morality play, Everyman.
This course gives students an overview of the medieval period and the various medieval play forms and teaches students the key points of storytelling and adaptation.
It includes dynamic individual and group exercises leading students from the first steps of the adaptation process through a final, full-class performance of Everyman—and proves, once and for all, that theatre history can be fun and exciting to learn.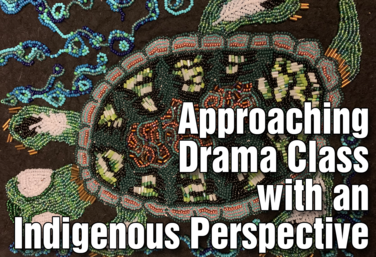 PD COURSE
by Allison Green
This course is led by Allison Green, a member of the Algonquin Band of Mattawa, and a drama and social sciences teacher in Northern Ontario, Canada. She believes that drama teachers should look at their teaching through an Indigenous lens for a few reasons:
- It is time in North America to take a conscientious look at Indigenous people's approach to learning and teaching.
- For our Indigenous students, it's important to see themselves in materials, activities, and classroom routines.
- It is also valuable for our non-Indigenous students to see and better understand the diverse nature of the creative process and ways of seeing our world through this lens.
This course aims to help teachers see their drama class through an Indigenous lens - by exploring the learning circle, culturally responsive approaches, and Indigenous pedagogy.
View all Standards for Ontario, Canada Standards Master List