View all Standards for British Columbia (2018)
Reflect on aesthetic experiences and how they relate to a specific place, time, and context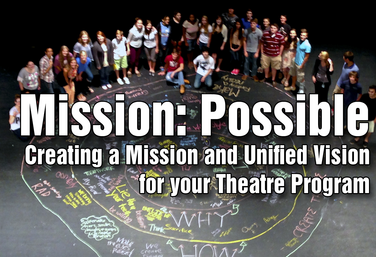 PD COURSE
by Amy Patel
Whether you're in a new school or have an existing program, you can use a Mission Statement to define your program, unify your students and let everyone know from administration, to parents, to the community why you do theatre, what you do and how you do it. Learn how to create this powerful and vital statement with your students. Mission Possible takes you through step by step from asking the right questions, to looking at your school culture and traditions, to writing and revising, to shouting your statement from the rooftops.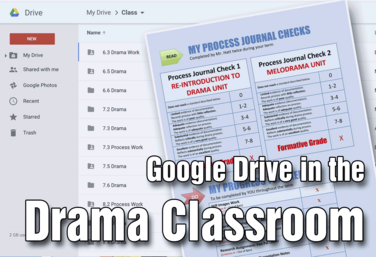 PD COURSE
by Josh Hatt
Instructor Joshua Hatt has taught drama students all over the world. He is passionate about the power of drama to connect people and the importance of reflection and journaling to build creative, critical thinkers. He started using Google Drive as a response to the frustration of having his students lose curriculum booklets time and time again. His work developed into a powerful online home whereby students and teachers can communicate, contribute, collaborate, edit, and house all their documents online. In this course, Josh will show you how to use Google Drive and Slides in your drama classroom. He's included step-by-step guided instruction, as well as activities to help you solidify your knowledge. Your drama classroom will be forever transformed!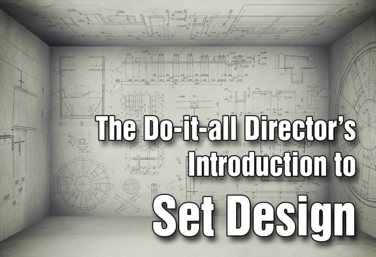 PD COURSE
by Holly Beardsley
Holly Beardsley is a do-it-all director. She started directing middle and high school students in her early college years and since then has written over ten shows and directed twice as many. Do-it-all directors are responsible for everything it seems – the direction, the costuming, the choreography and of course, the set too. And though directors are ready to direct, to costume and even dance, there is something intimidating about designing and building a set. The Do-it-All Director's Introduction to Set Design will give you the director, who must do-it-all, the confidence and skills to not only direct but build your own set as well - no matter your experience or budget. This course will teach you set design basics, construction tips, budget tricks, and how to tackle your precious performance space armed with a hammer, and most importantly, without fear.
View all Standards for British Columbia (2018) Standards Master List