View all Standards for Alberta, Canada
4 show awareness of need for safety and cleanliness when working with makeup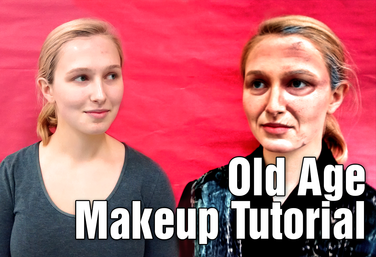 PD COURSE
by Matt Webster
Instructor Matt Webster guides this tutorial on Old Age Makeup. Old age is the number one special effect makeup you will do and it's a great process to teach in your class.
This video series takes you visually step by step through everything you need to know about creating old age makeup, from the subtle to the extreme. You can view each step individually so they can be practiced one at a time in the classroom.
The first part is the temple and the forehead. The second part are the cheeks and the jaw. Third will be lips, chin, and nose. Fourth is a section on the face called the nasolabial fold. Fifth, the eyes. And the sixth section will be looking at wrinkles, stippling and finishing the makeup look. These sections are designed to be seen one at a time and to teach within a 90-minute class between instruction, setup, practice, and cleanup. When you put them all together, you will have the parts and pieces to make a full old age makeup.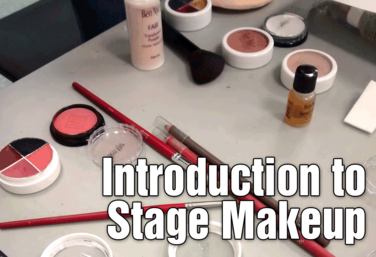 PD COURSE
by Matt Webster
This introductory course in Stage Makeup is brought to you by Matt Webster, and covers all the basics. You'll learn the tools you can use to build a makeup kit, how to match skin tone, what are the shapes of the face and how those shapes affect everything you do with makeup.
You'll learn about highlight and shadow, blending, basic corrective makeup, safety and hygiene, and lastly, tips for teaching makeup. And throughout, sample exercises are included so you have the information you need to bring stage makeup into the drama classroom.
View all Standards for Alberta, Canada Standards Master List