Getting Goofy With Grammar: Apostrophe's
Are you sometime's amazed at how many apostrophe's s'ome people manage to fi't into s'entence's? Then you're not the only one. That's just the problem that needs to be solved in the outrageous comedy, Apostrophe's by Bradley Hayward.
This goofy show has an extremely flexible cast, audience participation, and really fun staging opportunities. It begs to be performed by silly students – both high school and middle school – with a million clever ideas.
The talented student performers at John Burke High School in Grand Bank, Newfoundland had some fun with their grammatical goofiness, sharing how the misuse of apostrophes are ruining the lives of students.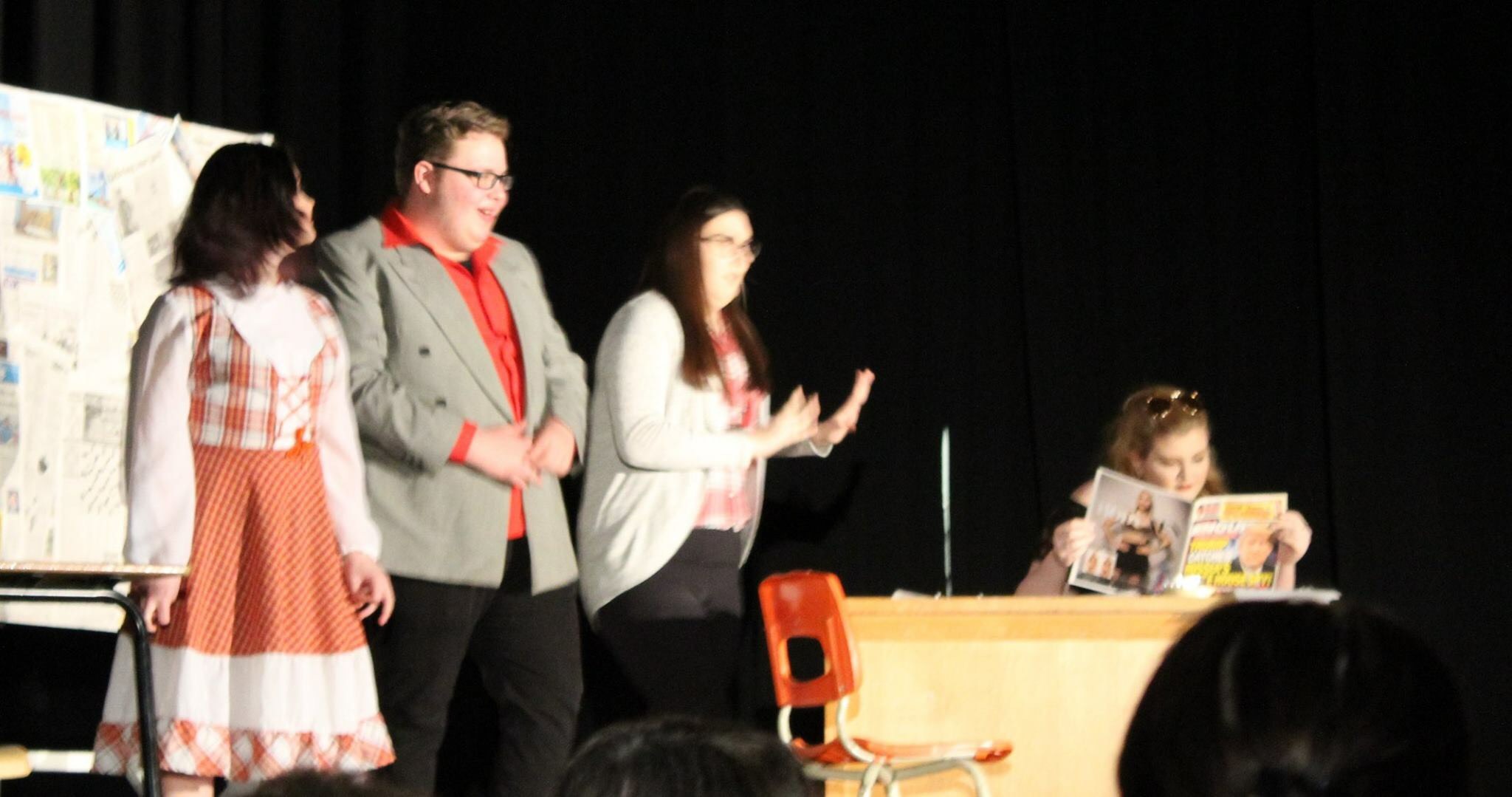 ---