Terrific Tech: The Gorgon Sisters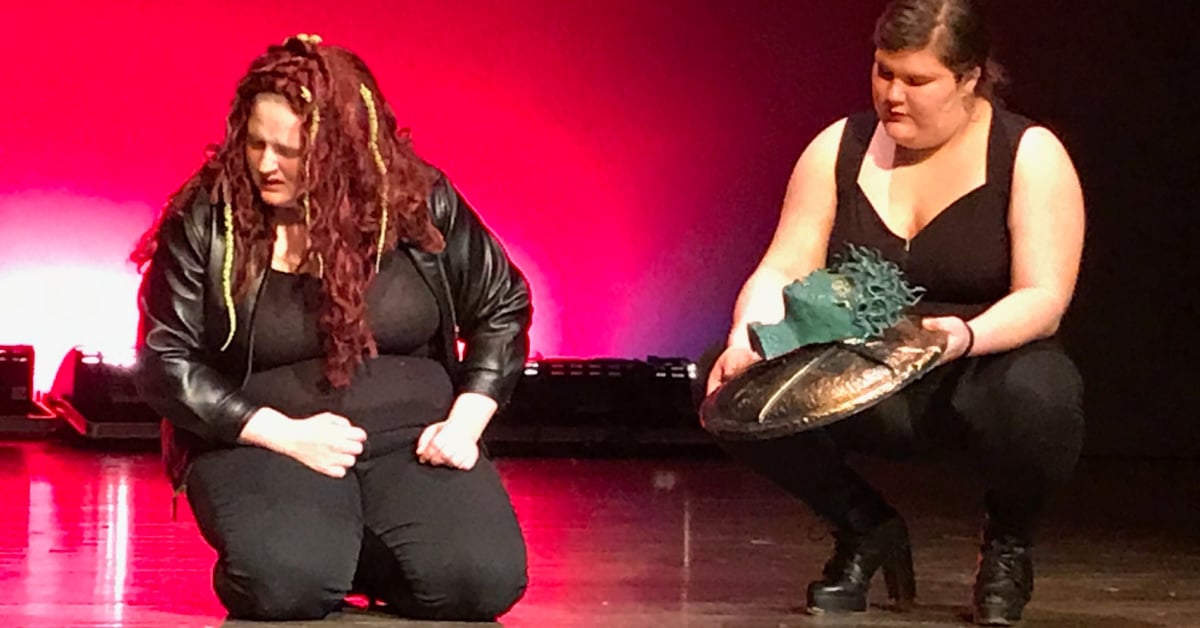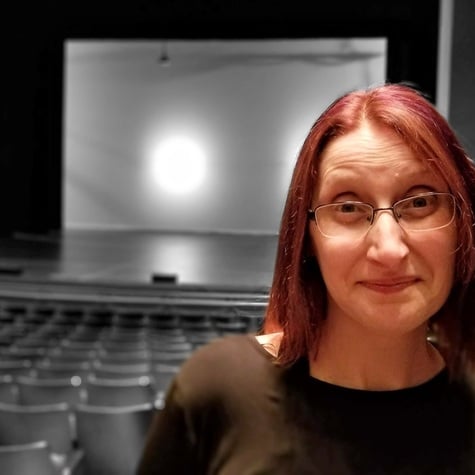 The Gorgon Sisters by Laramie Dean is a fabulous take on Ancient Greek characters with lots of casting flexibility and suggested cuts for one-act competitions.
The story is everything to Stheno, the oldest gorgon sister. And this story is a big one, a hero's quest. And not some lame quest like the one Perseus went on for a girl.
Stheno wants to bring her sister Medusa back to life. It's impossible, and everyone tells her so – Hades, Heracles, Athena… but for someone like Stheno, the impossible just takes a little longer.
Thanks so much to Shelly Riggs and the incredibly talented students at Logan High School in Logan, Ohio for sharing their experience with The Gorgon Sisters with us. We're thrilled that they were able to let their creative energy loose and enjoy everything the play has to offer:
This show is WONDERFUL. We loved the script, and the opportunities for creativity with the character design. Lighting and sound are really key to this script, and there are so many possibilities for properties and costumes as well. Highly recommended!

TIPS: Make sure you have enough time to prepare this one. Reading it does not give you the full sense of this show. It was not until we were in rehearsals that we fully realized its potential. We had intended for it to be a low tech show for an acting class exercise, but it is really beautiful when more fully designed.
Great work, Logan High School!
---
If you would like to be considered for an upcoming production feature, click here to submit your Theatrefolk play story.
Not right for your group right now? Search our play catalogue to find one that your performers will love!
Want to find out more about our newest plays, resources and giveaways?
Get on our list!