Current Communication Comedy: ths phne 2.0 the next generation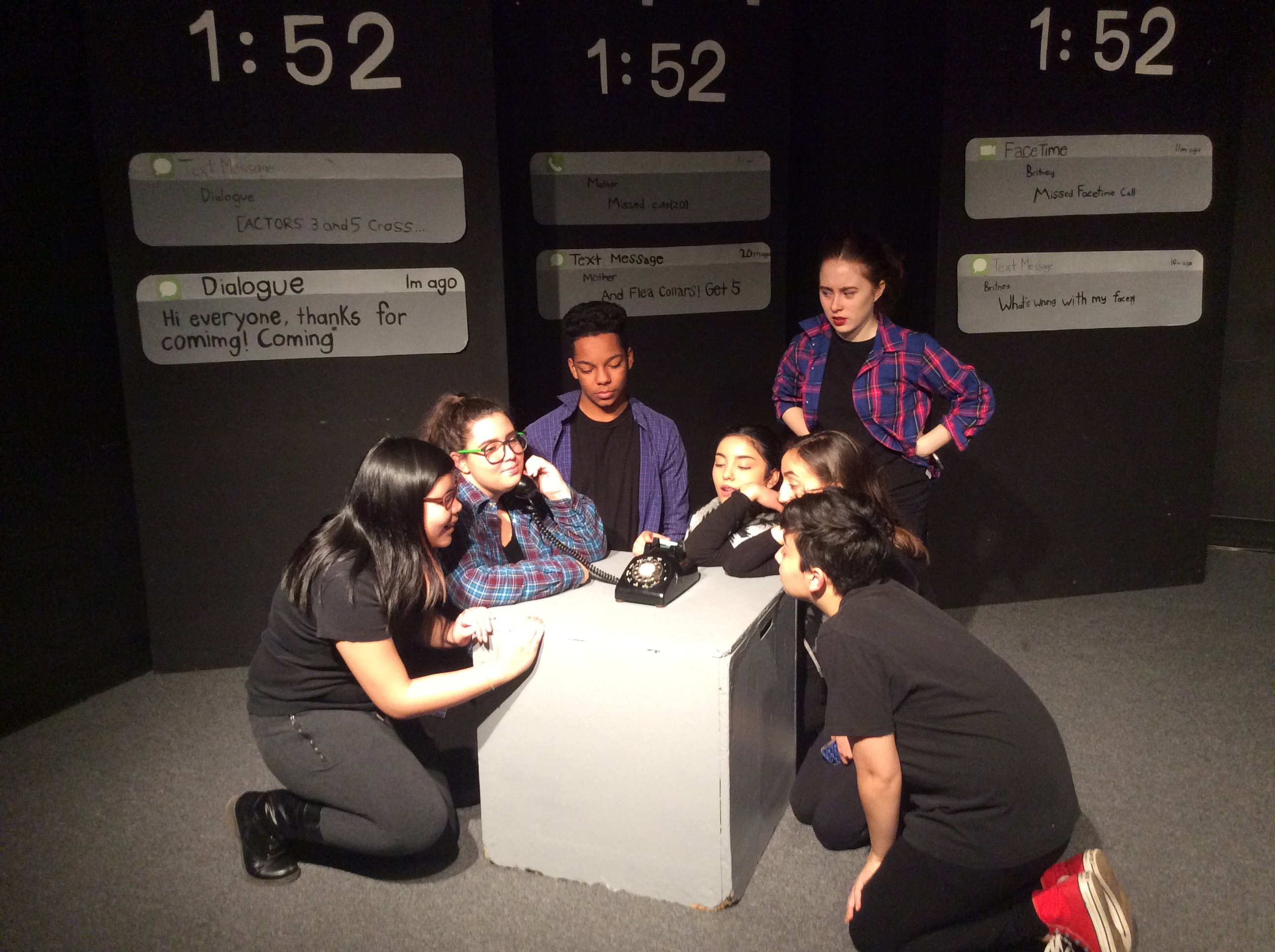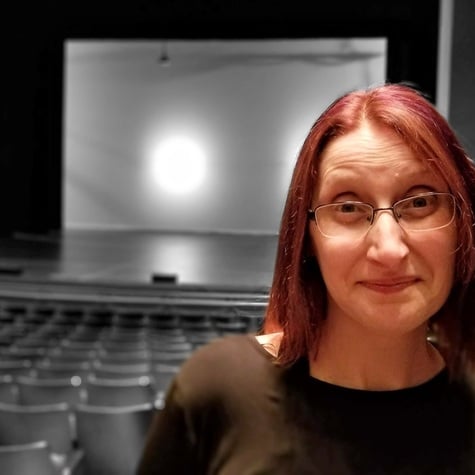 Whether you're technologically challenged or cellphone savvy, you're sure to enjoy ths phne 2.0: the next generation by Lindsay Price. This modern comedic vignette play will have audiences blogging, tweeting, and LOL'ing all the way to curtain call. Sheila Gatensby and the drama students at Blessed Cardinal Newman High School in Toronto, Canada performed the play and showed how "face to face is so yesterday".
The design for the flats evolved out of a great group discussion – a true ensemble once they agreed on the concept -they each took a flat and chose what text would be on it making sure not to duplicate each other's texts. Britney, our stage manager kept everyone on track! They had a great time with this show.

– Sheila Gatensby
Way to go, Cardinal Newman!
Get a copy of the play ths phne 2.0: the next generation
---
If you would like to be considered for a spotlight feature in an upcoming blog, click here to submit your Theatrefolk play story.
Want to find out more about our newest plays, resources and giveaways?
Get on our list!