View all Standards for Florida Sunshine State Standards
TH.912.F.1.3 Stimulate imagination, quick thinking, and creative risk-taking through improvisation to create written scenes or plays.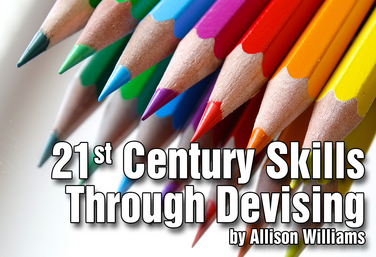 PD COURSE
by Allison Williams
Allison Williams leads the course: 21st Century Skills Through Devising. This course covers what devising is, why to do it, how to do it, and how your students can master the 21st Century Skills of collaborations and cooperation, critical thinking, creative thinking through devising. High school is a great place to try devising with your students. But it's not something you want to throw at your students without any preparation. Framework is important and this course takes you through a number of exercises you can take into the classroom tomorrow to help build a place of physical safety, a place where students work at making a lot of choices instead of waiting for the perfect choice, and a place where students feel comfortable making creative choices. The material also reviews the process of putting together a show from the idea/research stage to editing, to giving feedback. Your students have what it takes to create their own material, collaborate with each other, and have a unique theatrical experience!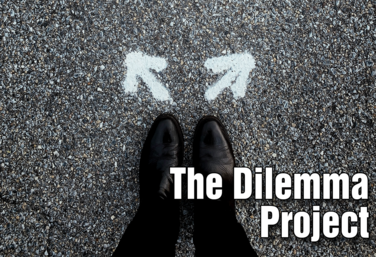 PD COURSE
by Claire Broome
Moral dilemmas are not only faced by characters in gripping plays, but are also faced by our students. The project outlined in this course will help students develop their critical thinking skills through the use of one of the dilemma questions to shape a student written production. If you had the choice to press a button and earn $25,000,000... but a species (not of your choosing) would become extinct, what would you do? More importantly, what would your character do? Join drama teacher and playwright Claire Broome through this course which includes role-playing, Stanislavski's Magic If, character creation, playwriting and staging.
View all Standards for Florida Sunshine State Standards Standards Master List