View all Standards for Georgia Performance Standards - Theatre Arts
TAHSAD.RE.1 Engage actively and appropriately as an audience member.
a. Examine the relationship between actor and live audience in history and contemporary performance.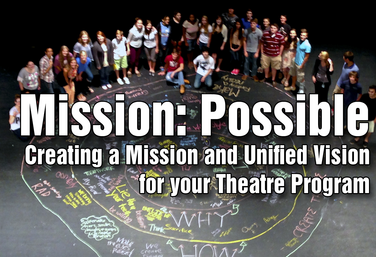 PD COURSE
by Amy Patel
Whether you're in a new school or have an existing program, you can use a Mission Statement to define your program, unify your students and let everyone know from administration, to parents, to the community why you do theatre, what you do and how you do it. Learn how to create this powerful and vital statement with your students. Mission Possible takes you through step by step from asking the right questions, to looking at your school culture and traditions, to writing and revising, to shouting your statement from the rooftops.
View all Standards for Georgia Performance Standards - Theatre Arts Standards Master List