View all Standards for California VAPA Standards (2019)
7.TH.Re9.c Analyze and evaluate the aesthetics of the technical theatre elements in a drama/theatre work.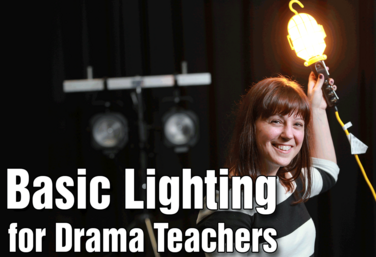 PD COURSE
by Claire Broome
Join drama teacher Claire Broome and explore the basics of lighting, including lighting systems and instruments, lighting plots, how to record a lighting cue, and alternative sources of lighting. You'll learn some practical, hands-on ways of using lighting in your classroom or theatre, whether you have a lighting system or not. This course is packed with hands-on examples, activities for your students, and videos to develop your students' understanding. Find out why lighting is such an important character in a production.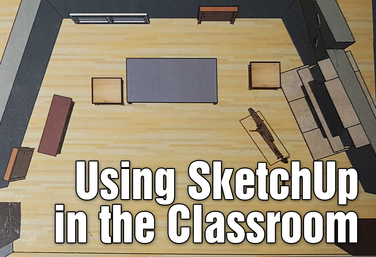 PD COURSE
by Ray Palasz
Instructor Ray Palasz leads this introductory course in using SketchUp in the classroom. This course is broken down into five easy modules. One, downloading the program. Two, getting started with using the program. Three, drawing two and three-dimensional objects. Four, using the 3D warehouse, which will save you and your students tons of time. And five, a sample assignment and assessment for your students. Each module also comes with a handout with visuals from SketchUp to guide you through the process. You will learn how SketchUp can add so much to your program.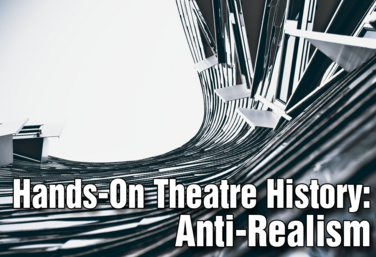 PD COURSE
by Wendy-Marie Martin
This course is a mix of individual and group activities requiring students to use both their analytical and creative mind. It gives students an overview on the Anti-Realism movement of the late-19th and early-20th century, and introduces them to some key theorists, playwrights, and theater makers involved in this movement. Together we will guide students through the wild world of the "isms," more specifically Symbolism, Dadaism, Surrealism, Expressionism and Absurdism. We will introduce students to various manifestos and theories as we track the characteristics of each of our five "isms." As we combine analysis and creative exercises, students bring their entire self to process and prepare to design an ISM Theme Park project, which they will share with the class at the end of the course.
View all Standards for California VAPA Standards (2019) Standards Master List