View all Standards for California VAPA Standards (2019)
Acc.TH.Re9.a Analyze and assess a drama/theatre work by connecting it to art forms, history, culture, and other disciplines using supporting evidence and criteria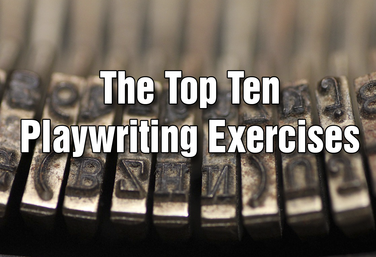 PD COURSE
by Lindsay Price
The Top Ten Playwriting Exercises Course not only gives you ten great exercises to ease your students into the playwriting waters, it's also going to give you the confidence to teach playwriting to your students. Each exercise comes with instruction, why the exercise is important, how to assess the exercise and something specific for you to try. Many of the modules include assignments and rubrics so you will be fully prepared to comprehend, apply and teach every these exercises.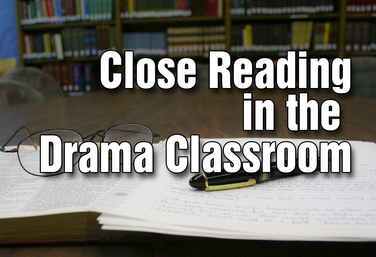 PD COURSE
by Lindsay Price
Close reading is an activity that puts curriculum standards into practice and it can be easily applied to the drama classroom. Close reading asks a lot of your students. They have to read and think at the same time. This course teaches drama teachers how the close reading process works, and gives them exercises and tools to apply it in the classroom.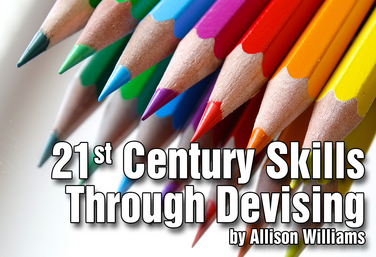 PD COURSE
by Allison Williams
Allison Williams leads the course: 21st Century Skills Through Devising. This course covers what devising is, why to do it, how to do it, and how your students can master the 21st Century Skills of collaborations and cooperation, critical thinking, creative thinking through devising. High school is a great place to try devising with your students. But it's not something you want to throw at your students without any preparation. Framework is important and this course takes you through a number of exercises you can take into the classroom tomorrow to help build a place of physical safety, a place where students work at making a lot of choices instead of waiting for the perfect choice, and a place where students feel comfortable making creative choices. The material also reviews the process of putting together a show from the idea/research stage to editing, to giving feedback. Your students have what it takes to create their own material, collaborate with each other, and have a unique theatrical experience!
View all Standards for California VAPA Standards (2019) Standards Master List