Comprehension Exercise: The Dark Ride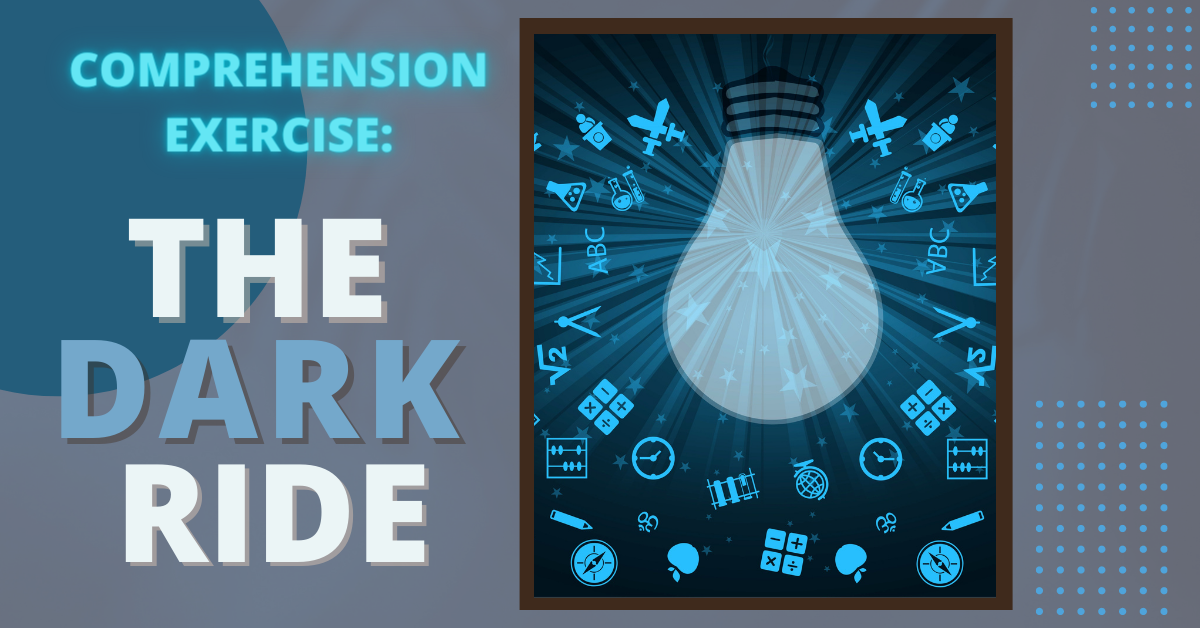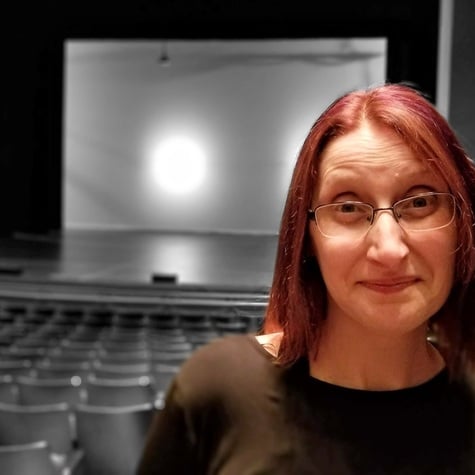 A dark ride is an indoor amusement ride where riders in guided vehicles travel through specially lit scenes that typically contain animation, sound, music, and special effects. – Wikipedia
As a frequent visitor to Disney World I have been on my my fair share of dark rides. You sit in a ride vehicle (on Peter Pan's Flight it's a miniature pirate ship, on Winnie the Pooh it's your own hunny pot, for the Haunted Mansion it's a "doom" buggy) and travel throughout rooms. The rooms portray scenes that could be a tableau but more often than not has movement and music to tell a story.
I find dark rides rather lovely actually – it's interesting the way the designers choose "scenes" to tell a story. If you have a finite number of pictures to tell a complete story, which do you choose? The ride for Peter Pan has six scenes: the bedroom, flying over London, Never-never Land (which showcases the lost boys, the Mermaids and the Indians), Wendy and the boys in trouble on Captain Hooks ship, Peter saving the day, and Captain Hook being chased by the crocodile. That's it.
I find that the dark rides at Disney World are more focused on complete storytelling than those at Disney Land. By far my favourite dark ride ever is Disney land's Mr Toad's Wild Ride mostly because it is an an adventure in WTF? (Hey we're in an out of control car! Hey we're going to hell! The end!)
Exercise: I think it's a great exercise to take something, a piece of literature, and re-frame it to show comprehension. To that end, take the Shakespeare play you are currently studying and have students come up with a dark ride for that play.
What ride vehicle will travel through the ride? What vehicle would best fit the world of the play?
You have six rooms, six scenes, to show the entire story. What are the most important moments to highlight? What scenes/pictures will you choose? Will the pictures be tableau or have moving parts? What music would you put underneath?
The ride vehicle is constantly on the move, so any lines of dialogue have to be quick and short. Think of one line that a character could say for each room.
---
Want to find out more about our newest plays, resources and giveaways?
Get on our list!