View all Standards for Georgia Performance Standards - Theatre Arts
TAHSAD.CN.2 Examine the role of theatre in a societal, cultural, and historical context.
a. Explore the impact of theatre on the quality of life in various societies.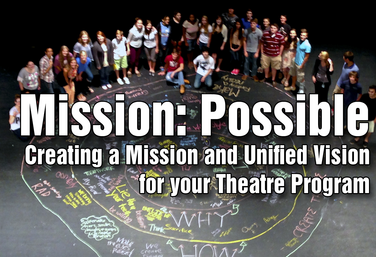 PD COURSE
by Amy Patel
Whether you're in a new school or have an existing program, you can use a Mission Statement to define your program, unify your students and let everyone know from administration, to parents, to the community why you do theatre, what you do and how you do it. Learn how to create this powerful and vital statement with your students. Mission Possible takes you through step by step from asking the right questions, to looking at your school culture and traditions, to writing and revising, to shouting your statement from the rooftops.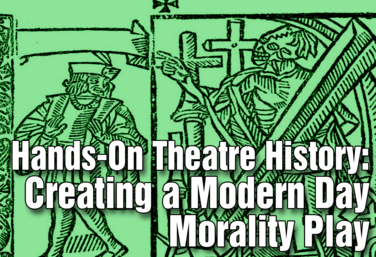 PD COURSE
by Wendy-Marie Martin
Who says theatre history has to be boring? Hands-On Theatre History: Creating a Modern Day Morality play is an interactive course by Wendy-Marie Martin, combining hands-on activities with research and analysis techniques leading to a full performance of the popular medieval morality play, Everyman. This course gives students an overview of the medieval period and the various medieval play forms and teaches students the key points of storytelling and adaptation. It includes dynamic individual and group exercises leading students from the first steps of the adaptation process through a final, full-class performance of Everyman—and proves, once and for all, that theatre history can be fun and exciting to learn.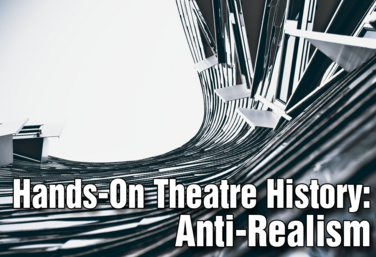 PD COURSE
by Wendy-Marie Martin
This course is a mix of individual and group activities requiring students to use both their analytical and creative mind. It gives students an overview on the Anti-Realism movement of the late-19th and early-20th century, and introduces them to some key theorists, playwrights, and theater makers involved in this movement. Together we will guide students through the wild world of the "isms," more specifically Symbolism, Dadaism, Surrealism, Expressionism and Absurdism. We will introduce students to various manifestos and theories as we track the characteristics of each of our five "isms." As we combine analysis and creative exercises, students bring their entire self to process and prepare to design an ISM Theme Park project, which they will share with the class at the end of the course.
View all Standards for Georgia Performance Standards - Theatre Arts Standards Master List