View all Standards for Alberta, Canada
4 demonstrate knowledge of appropriate safety procedures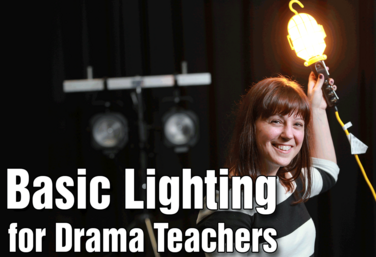 PD COURSE
by Claire Broome
Join drama teacher Claire Broome and explore the basics of lighting, including lighting systems and instruments, lighting plots, how to record a lighting cue, and alternative sources of lighting. You'll learn some practical, hands-on ways of using lighting in your classroom or theatre, whether you have a lighting system or not. This course is packed with hands-on examples, activities for your students, and videos to develop your students' understanding. Find out why lighting is such an important character in a production.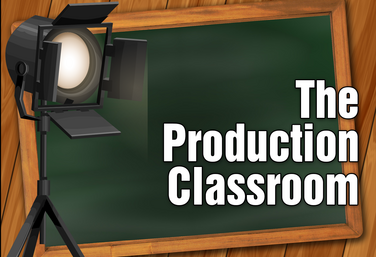 PD COURSE
by Karen Loftus
In The Production Classroom, instructor Karen Loftus will show you how to explore ways that you can produce shows during your regular class time. The course gives you a series of exercises and reflections that help you determine everything, from the type of show you may want to do, to the way you can divide up your class and responsibilities, to specific assignments that will keep your students engaged and focused. The Production Classroom is the ultimate in project-based learning. Students learn to work collaboratively while setting goals and working towards a successful finished project. The course includes exercises and strategies to use with students to help assure their success in the production. Multiple examples and anecdotes help you to envision what the production classroom could look like in your room, performance space or theatre.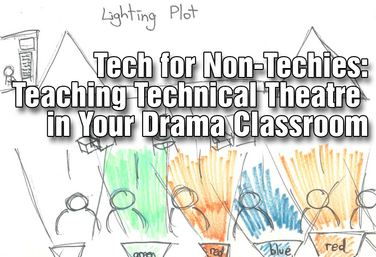 PD COURSE
by Josh Hatt
In this course, instructor Joshua Hatt shows you how to unpack your drama standards, articulate what you want your students to know and be able to do. The material explores how to incorporate lights, sound, makeup, staging, and costuming into your drama class at any grade level regardless of your school resources or unit structure. Bells and whistles? Awesome! Barely a classroom? We've still got you covered. This 9 lesson series works from the basics and standards, though lighting, sound, costuming, staging, and makeup design, and culminates with a final project including rubrics, resources, and handouts. A wise theatre technician once said: "the theatre mirrors life but technical theatre teachers us how to live." Try to keep that statement in mind as you work through this course and see if we can make you a believer in all things technical theatre.
View all Standards for Alberta, Canada Standards Master List