View all Standards for Texas Essential Knowledge and Skills for Theatre Arts
C.4.D appreciate the cultural heritages of world drama and theatre and identify key figures, works, and trends in dramatic literature.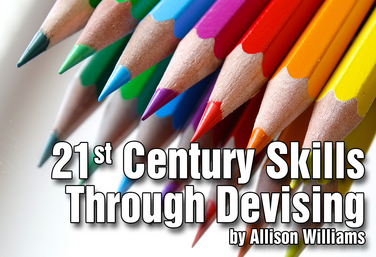 PD COURSE
by Allison Williams
Allison Williams leads the course: 21st Century Skills Through Devising. This course covers what devising is, why to do it, how to do it, and how your students can master the 21st Century Skills of collaborations and cooperation, critical thinking, creative thinking through devising. High school is a great place to try devising with your students. But it's not something you want to throw at your students without any preparation. Framework is important and this course takes you through a number of exercises you can take into the classroom tomorrow to help build a place of physical safety, a place where students work at making a lot of choices instead of waiting for the perfect choice, and a place where students feel comfortable making creative choices. The material also reviews the process of putting together a show from the idea/research stage to editing, to giving feedback. Your students have what it takes to create their own material, collaborate with each other, and have a unique theatrical experience!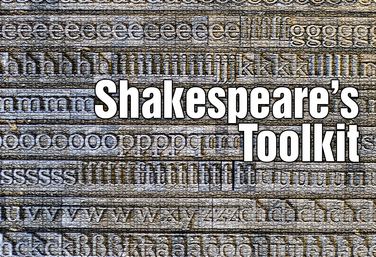 PD COURSE
by Todd Espeland
Todd Espeland has the experience to know that having more tools in your toolbox makes you a better actor. This is especially important when teaching students how to approach Shakespeare. They need help breaking through the language barrier and into the character's needs and into the character's thoughts. The tools that you'll receive in this course will do just that. The course looks at scansion as a tool for breaking down Shakespeare's verse, the importance of end of lines, and caesura. Caesura is an inner-line pause which is a lot of fun to play with and really, helps us provide insight to the character's thoughts and into their needs. The course provides numerous examples and handouts, and culminates in a performance assignment to use with your students.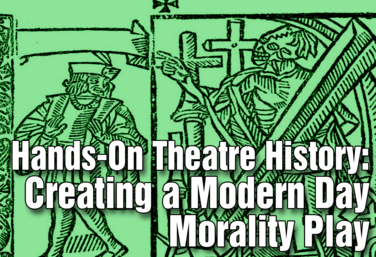 PD COURSE
by Wendy-Marie Martin
Who says theatre history has to be boring? Hands-On Theatre History: Creating a Modern Day Morality play is an interactive course by Wendy-Marie Martin, combining hands-on activities with research and analysis techniques leading to a full performance of the popular medieval morality play, Everyman. This course gives students an overview of the medieval period and the various medieval play forms and teaches students the key points of storytelling and adaptation. It includes dynamic individual and group exercises leading students from the first steps of the adaptation process through a final, full-class performance of Everyman—and proves, once and for all, that theatre history can be fun and exciting to learn.
View all Standards for Texas Essential Knowledge and Skills for Theatre Arts Standards Master List