View all Standards for North Carolina Essential Standards
A.CU.1.2 Exemplify a variety of theatrical forms, such as puppetry, musical theatre, and pantomime, from Non-Western cultures and a variety of historical periods through the creation of theatrical works.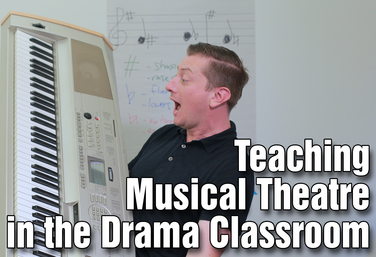 PD COURSE
by Colin Oliver
Colin Oliver leads this introduction to teaching Musical Theatre in the Drama Classroom. In this course, you will learn how to build musical theatre into your dramatic courses of study. "Why might you want to do that? Singing is scary! You want me to teach my students how to do it? I don't even know how to do it." This course approaches musical theatre preparation performance much as we would approach preparing a monologue in drama. If you use script analysis in monologue preparation in your class, you can teach musical theatre. By the end of this course, you'll have a great, full-body physical warm-up, a student-driven research assignment, character development exercises, a little bit of musical theory, and a performance assignment complete with assessment. So, join us for teaching Musical Theatre in the Drama Classroom. It's as easy as Do-Re-Mi!
View all Standards for North Carolina Essential Standards Standards Master List