View all Standards for Alberta, Canada
7 create vocal sound effects to explore voice potential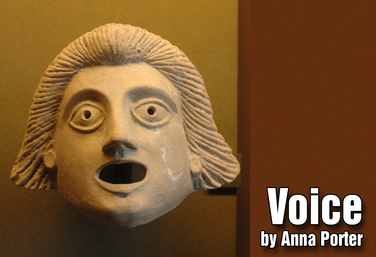 UNIT
by Anna Porter
The voice is a key element in performance and can be used in many ways. In this introductory voice unit with instructor Anna Porter, students will explore how to thoughtfully communicate character, story and emotion vocally.
Lesson one focuses on the articulators and the importance and of speaking clearly on stage. Lesson two introduces students to the use of vocal variety with pitch, tone, rate and volume. In lesson three, students develop a character with background as well as design a puppet. Lesson four brings together the elements of voice studied in this unit to create vocal characterization.
Through this four lesson series, students will use journals, participate in class discussions and practice the elements taught by performing for their peers and as a class. Assessment tools include both informal assessment as well as a final puppet show performance.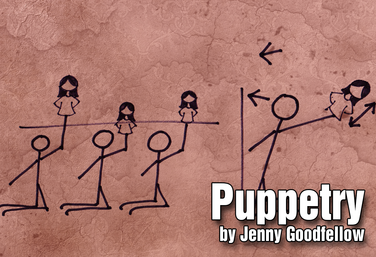 UNIT
by Jenny Goodfellow
This unit on Puppetry is designed for middle school and up, to introduce students to the material and get them comfortable with performing in a safe and low exposure environment.
This is a unit that builds to a culminating experience for your students. Each lesson is designed to explore techniques, provide opportunities for creative collaboration among your students, and give them opportunities to perform. Some of the lessons require materials to build or create puppets. Puppetry can be as easy as drawing a face on your finger for finger puppets, to actually purchasing your own finger puppets for students to use.
While the focus of this unit is puppetry, your students will explore other skills as well. There's the obvious ones of creative thinking, teamwork, and problem solving. They are also going to explore storytelling, performing skills, and playwriting.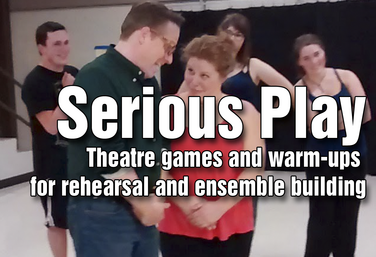 PD COURSE
by Todd Espeland
In this class, Serious Play, the instructor will lead you through a series of games in risk, movement, focus, and voice. You will get access to a series of all inclusive games that you can string together to make one giant game that is great to use in rehearsal. You will learn how and when to use these games.
You'll get ideas on how to craft your own warm-up lesson plan; and, most importantly, you'll learn about about a pre-class warm-up that you can do on your own so that you can get yourself into that third stage of the creative brain, so that you can begin trying out interesting, creative, and risky choices for yourself in your classes and in rehearsals.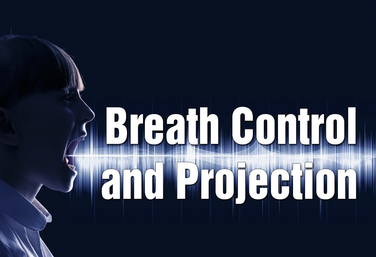 PD COURSE
by Elisabeth Oppelt
In this course, you will learn what breath control and projection are, how to breathe from your diaphragm and speak loudly without yelling, and how to teach these skills to your students. Led by teacher and singer Elisabeth Oppelt, this course will be helpful both in your teaching practices and in creating material to teach your students. This course also includes both formal and informal assessments for you to use in your classroom.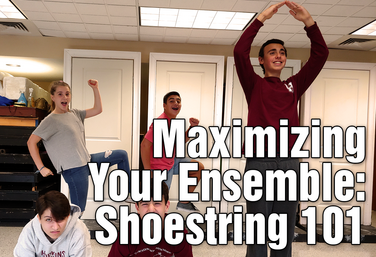 PD COURSE
by Michael Calderone
This seven-part series is designed to transform that gaggle of actors cluttering your backstage from cumbersome extras into nothing less than the very center of your production.
Instructor Michael Calderone leads this course, through games and exercises geared to maximize your ensemble for your next production. These lessons are based on the ensemble technique that he's been using for the last 30 years, called the shoestring method.
The ensemble has a responsibility to work as one, and no role is more important than another. Without each actor playing their part, the other actors cannot tell the story to the best of their abilities. So join Michael in learning more about this exciting, practical and dramatic method.
View all Standards for Alberta, Canada Standards Master List