View all Standards for Alberta, Canada
2 demonstrate the ability to be still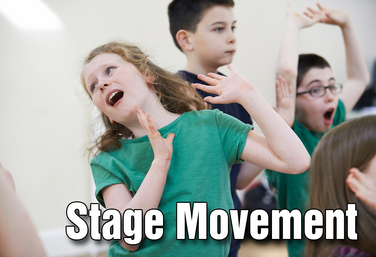 UNIT
Part of the Drama One Curriculum
by Karen Loftus
In this unit, students are introduced to stage directions and how actors move on stage. They will explore what's important for onstage action, the basics of stage directions, and how to keep open. By giving students something concrete to focus on, it allows them to overcome any stage fright. Teachers can refer to the Pacing Guide for more details and ways to supplement with other DTA materials.
This unit will culminate with students trying out what they've learned in a short scene. Each session comes with an journal prompt and an exit slip for assessment.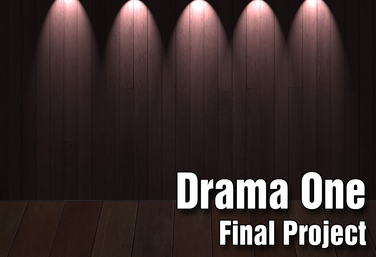 UNIT
Part of the Drama One Curriculum
by Karen Loftus
The final project will incorporate multiple areas that students have studied over the course of the year/semester: playwriting, acting, scenic design, and marketing. They'll take what they've learned and create a 5-minute play with a monologue that they'll perform. They'll also describe the overall design of the show and create a ground plan and rendering for their design.
Finally, they'll market their show by creating a poster and a press release. Please refer to the Pacing Guide for more details and ways to supplement with other DTA materials.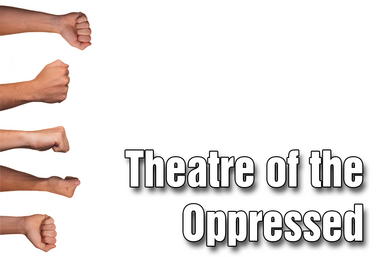 UNIT
Part of the Middle School Curriculum
by Lindsay Johnson
Students will have a chance to merge their understanding of scene elements with their improvisation skills in this final unit based on Augusto Boal's Theatre of the Oppressed. Theatre of the Oppressed is a style of theatre specifically created to highlight the injustices of power and oppression in society and to problem-solve ways to bring about change.
Starting with image theatre techniques to identify issues of power and oppression, students will then use forum theatre to create scenarios of oppression taken from their own lives and improvise realistic solutions.
The unit culminates in a performance in which students participate as both actors in a scene they create themselves and spect-actors in scenes created by their peers.
View all Standards for Alberta, Canada Standards Master List