View all Standards for Texas Essential Knowledge and Skills for Theatre Arts
C.1.B devise and model stage movement.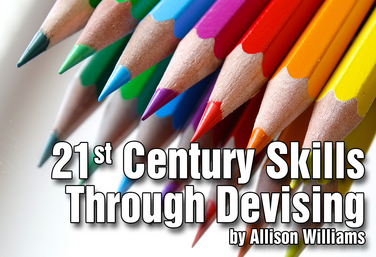 PD COURSE
by Allison Williams
Allison Williams leads the course: 21st Century Skills Through Devising. This course covers what devising is, why to do it, how to do it, and how your students can master the 21st Century Skills of collaborations and cooperation, critical thinking, creative thinking through devising. High school is a great place to try devising with your students. But it's not something you want to throw at your students without any preparation. Framework is important and this course takes you through a number of exercises you can take into the classroom tomorrow to help build a place of physical safety, a place where students work at making a lot of choices instead of waiting for the perfect choice, and a place where students feel comfortable making creative choices. The material also reviews the process of putting together a show from the idea/research stage to editing, to giving feedback. Your students have what it takes to create their own material, collaborate with each other, and have a unique theatrical experience!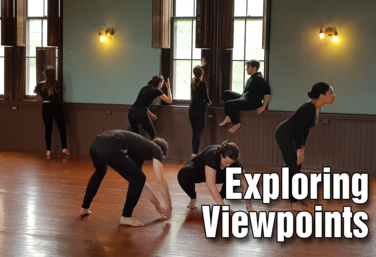 PD COURSE
by Erin Carr
Viewpoints is used to create dynamic moments of theatre by simply existing on the stage. However, Viewpoints is more than just an acting technique to understand your own physicality and more than a directing technique to create "ah-ha!" moments on stage. It is first and foremost the philosophy that to create an organic performance, you must see obstacle as opportunity, and that by simply standing in space, your creativity can spark. This course by Erin Carr will help your students discover fresh impulses that motivate their performance in the moment. We will go through the Viewpoints technique, as created by Mary Overlie, and learn how to tap into kinesthetic awareness as individuals and as an ensemble. Through this style of play, students learn to release their thoughts on what they "should" do, and instead just respond organically to their surroundings and ensemble! We're going to break down each of the Viewpoints, there's lots of visual demonstration, so you can see each Viewpoint in action, and I'm going to provide tips and side coaching examples.
View all Standards for Texas Essential Knowledge and Skills for Theatre Arts Standards Master List