View all Standards for Texas Essential Knowledge and Skills for Theatre Arts
C.3.A create character, environment, action, and theme collaboratively through the safe use of props, costumes, and visual elements.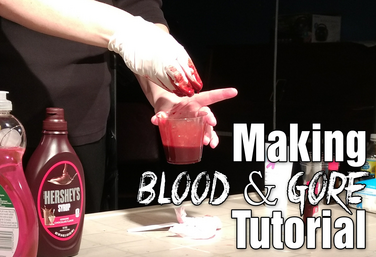 PD COURSE
by Linda Veneris
This tutorial, led by Linda Veneris, shows teachers and students how to make blood and gore with easy to find, everyday ingredients.
Included are recipes, video demonstrations, and top 10 tips for working with students on blood and gore. This tutorial can be part of a stage makeup unit in your classroom as well as for productions.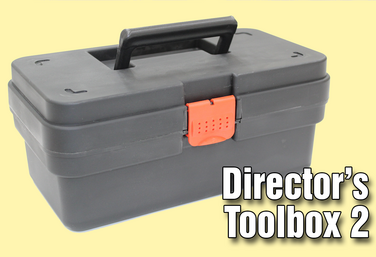 PD COURSE
by James Van Leishout
Director's Toolbox 2: Teaching Students to Direct, explores the tools of the actor, rehearsal, space, and design.
The tool of the actor will focus on creating a safe place to play, auditions, and how to communicate with actors.
Rehearsals will look at the whole process from the first meeting to opening night.
The tool of space will explore how to direct in different spaces and how to create focus through stage composition.
Discover how an understanding of the elements of design help student-directors communicate with designers. The final step is a return to self and the mastery of self evaluation.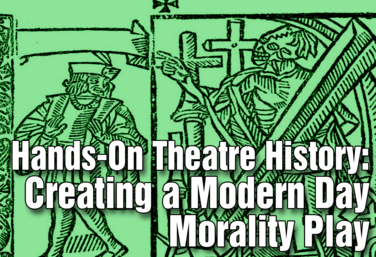 PD COURSE
by Wendy-Marie Martin
Who says theatre history has to be boring? Hands-On Theatre History: Creating a Modern Day Morality play is an interactive course by Wendy-Marie Martin, combining hands-on activities with research and analysis techniques leading to a full performance of the popular medieval morality play, Everyman.
This course gives students an overview of the medieval period and the various medieval play forms and teaches students the key points of storytelling and adaptation.
It includes dynamic individual and group exercises leading students from the first steps of the adaptation process through a final, full-class performance of Everyman—and proves, once and for all, that theatre history can be fun and exciting to learn.
View all Standards for Texas Essential Knowledge and Skills for Theatre Arts Standards Master List