View all Standards for Texas Essential Knowledge and Skills for Theatre Arts
C.2.E develop physical techniques consistently to express thoughts, feelings, and actions non-verbally.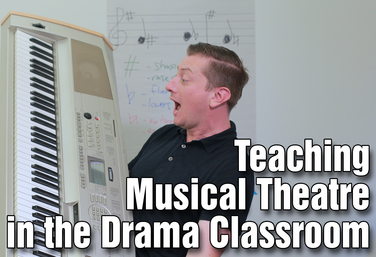 PD COURSE
by Colin Oliver
Colin Oliver leads this introduction to teaching Musical Theatre in the Drama Classroom. In this course, you will learn how to build musical theatre into your dramatic courses of study. "Why might you want to do that? Singing is scary! You want me to teach my students how to do it? I don't even know how to do it." This course approaches musical theatre preparation performance much as we would approach preparing a monologue in drama. If you use script analysis in monologue preparation in your class, you can teach musical theatre. By the end of this course, you'll have a great, full-body physical warm-up, a student-driven research assignment, character development exercises, a little bit of musical theory, and a performance assignment complete with assessment. So, join us for teaching Musical Theatre in the Drama Classroom. It's as easy as Do-Re-Mi!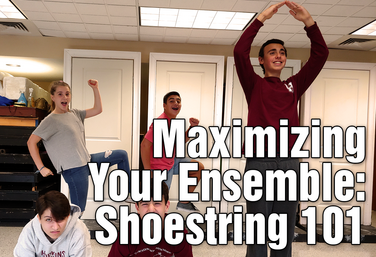 PD COURSE
by Michael Calderone
This seven-part series is designed to transform that gaggle of actors cluttering your backstage from cumbersome extras into nothing less than the very center of your production. Instructor Michael Calderone leads this course, through games and exercises geared to maximize your ensemble for your next production. These lessons are based on the ensemble technique that he's been using for the last 30 years, called the shoestring method. The ensemble has a responsibility to work as one, and no role is more important than another. Without each actor playing their part, the other actors cannot tell the story to the best of their abilities. So join Michael in learning more about this exciting, practical and dramatic method.
View all Standards for Texas Essential Knowledge and Skills for Theatre Arts Standards Master List