View all Standards for Alberta, Canada
respond to directions without breaking concentration-side coaching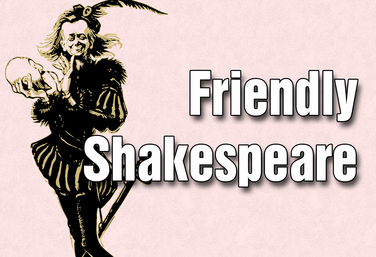 PD COURSE
by Todd Espeland
Friendly Shakespeare teaches a simple and effective method of script analysis for Shakespeare. It uses punctuation and keywords in the text to help students understand the characters' needs, make specific acting choices, and get them on their feet immediately.
This is not dry, sitting in a classroom discussion. It's physicalizing the text, focusing on the character's needs and tactics (something every drama student should know full well) and bringing Shakespeare to life.
At the end of the class you will be able to demystify Shakespeare's text and understand how to help your actors make clear, active and emotionally connected choices in Shakespeare's plays.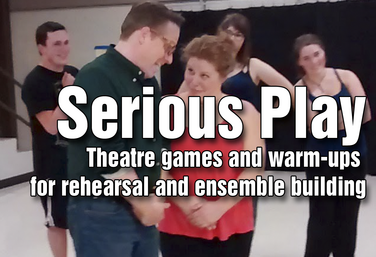 PD COURSE
by Todd Espeland
In this class, Serious Play, the instructor will lead you through a series of games in risk, movement, focus, and voice. You will get access to a series of all inclusive games that you can string together to make one giant game that is great to use in rehearsal. You will learn how and when to use these games.
You'll get ideas on how to craft your own warm-up lesson plan; and, most importantly, you'll learn about about a pre-class warm-up that you can do on your own so that you can get yourself into that third stage of the creative brain, so that you can begin trying out interesting, creative, and risky choices for yourself in your classes and in rehearsals.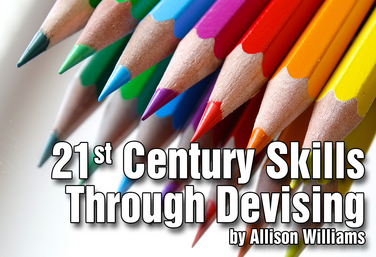 PD COURSE
by Allison Williams
Allison Williams leads the course: 21st Century Skills Through Devising. This course covers what devising is, why to do it, how to do it, and how your students can master the 21st Century Skills of collaborations and cooperation, critical thinking, creative thinking through devising.
High school is a great place to try devising with your students. But it's not something you want to throw at your students without any preparation. Framework is important and this course takes you through a number of exercises you can take into the classroom tomorrow to help build a place of physical safety, a place where students work at making a lot of choices instead of waiting for the perfect choice, and a place where students feel comfortable making creative choices. The material also reviews the process of putting together a show from the idea/research stage to editing, to giving feedback.
Your students have what it takes to create their own material, collaborate with each other, and have a unique theatrical experience!
View all Standards for Alberta, Canada Standards Master List