View all Standards for California VAPA Standards (2019)
8.TH:Cr2.a Articulate and apply critical analysis, personal experience, research, and historical and cultural context to the development of original ideas for a drama/theatre work.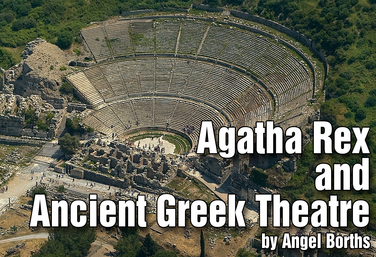 UNIT
by Angel Borths
Help…It's all Greek to me! Join Angel Borths in this unit that uses a modern adaptation of the Ancient Greek play Antigone to introduce Middle School students to Ancient Greek Theatre. Have your students read Percy Jackson and want to find out more about Ancient Greece? Then, this unit is for you. This unit is designed for middle and high school students and will take you through the basics of classical Greek theatre and pairs it with a modern adaptation of the story of Antigone called Agatha Rex by Lindsay Price. Students will learn vocabulary, design, and basic theory surrounding classical Greek theatre. Students will also enjoy the mask building component of this unit, as they learn to disappear into the character of a mask, like the first actors did on a Greek stage thousands of years ago. The unit culminates in a scene performance with masks.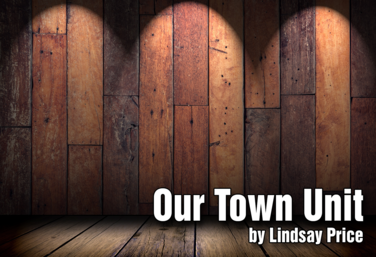 UNIT
by Lindsay Price
This is a read, discuss, and apply literature unit. Students will study the play Our Town by Thornton Wilder. Our Town is often referred to as "nostalgic." It's seen as an antiquated look at a moment in time. But this play is called Our Town, not My Town. What's happening in Grover's Corners happened in the past, the distant past, in our present, and even in the future. The themes of the play—the ordinary versus universality, the concept of time, the cycle of life, the ignorance of humanity to the eternal—these are just as relevant in the twenty-first century as they were when the play was written. The purpose of the unit is not to have students recall knowledge about the play. Students will be able to identify, articulate, and dramatize text themes and concepts and compare/contrast these concepts to their own experiences.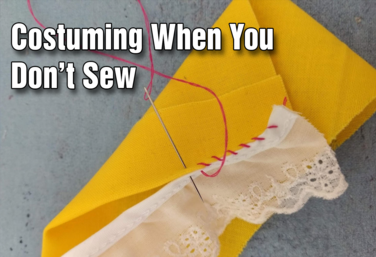 UNIT
by Drama Teacher Academy
In this unit, students will take on the role of the costumer, which is different from a costume designer. It introduces costuming concepts in order to execute a costume. No complicated sewing is required, which is great if you don't have the background, the access, or the resources to have a class of students create costumes. Instead of making costumes from scratch, as a designer would, students will create costumes from stock, borrowed items, or low-cost finds. They will take finished products and adapt them into what they need to create the right atmosphere. In order to help with their adaptations, students will try different distressing techniques and learn three SIMPLE stitches that they'll be able to use over and over again. It's a valuable tech theatre skill to teach students how to execute on costumes when you (and they) don't sew!
View all Standards for California VAPA Standards (2019) Standards Master List