View all Standards for Texas Essential Knowledge and Skills for Theatre Arts
C.1.D develop an understanding of the mechanisms of vocal production.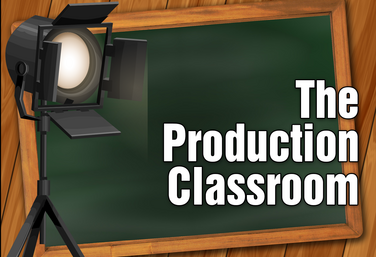 PD COURSE
by Karen Loftus
In The Production Classroom, instructor Karen Loftus will show you how to explore ways that you can produce shows during your regular class time. The course gives you a series of exercises and reflections that help you determine everything, from the type of show you may want to do, to the way you can divide up your class and responsibilities, to specific assignments that will keep your students engaged and focused. The Production Classroom is the ultimate in project-based learning. Students learn to work collaboratively while setting goals and working towards a successful finished project. The course includes exercises and strategies to use with students to help assure their success in the production. Multiple examples and anecdotes help you to envision what the production classroom could look like in your room, performance space or theatre.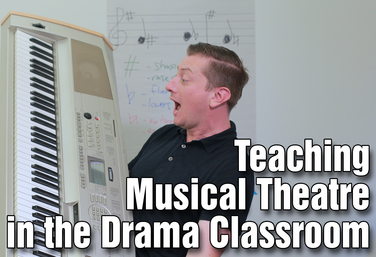 PD COURSE
by Colin Oliver
Colin Oliver leads this introduction to teaching Musical Theatre in the Drama Classroom. In this course, you will learn how to build musical theatre into your dramatic courses of study. "Why might you want to do that? Singing is scary! You want me to teach my students how to do it? I don't even know how to do it." This course approaches musical theatre preparation performance much as we would approach preparing a monologue in drama. If you use script analysis in monologue preparation in your class, you can teach musical theatre. By the end of this course, you'll have a great, full-body physical warm-up, a student-driven research assignment, character development exercises, a little bit of musical theory, and a performance assignment complete with assessment. So, join us for teaching Musical Theatre in the Drama Classroom. It's as easy as Do-Re-Mi!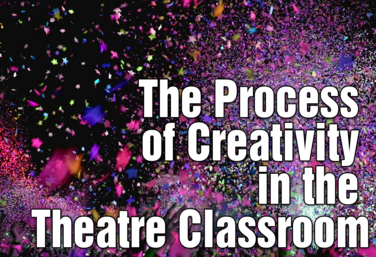 PD COURSE
by Gai Jones
Gai Jones leads this course in establishing an environment of creative experimentation in the theatre classroom, in order to have a group of student actors who value the creative process. Each lesson shares experiences to foster creativity without the stress of performance by student actors. For the creative process which honors out-of-the-box thinking, there is no assessment section included. There is no product or performance. The important thing is the student actor's engagement. Their reflections and your observations are valued for positive learning. This set of lessons includes Tips for the Theatre Educator, based on Gai's own Theatre practice. Scripts are also provided and contain text of what you can say to your students to facilitate their creative processes.
View all Standards for Texas Essential Knowledge and Skills for Theatre Arts Standards Master List